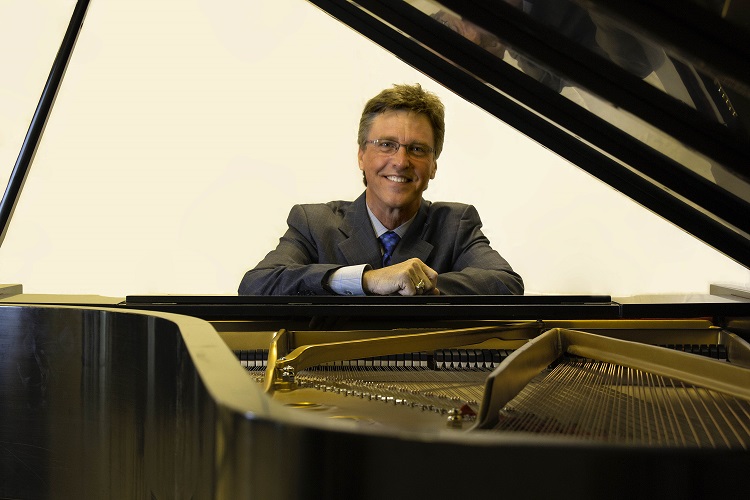 Smiths Grove, Kentucky -Â Â Jeff Stice, along with The Beckie Simmons Agency is excited to announce the release of TWO brand new piano projects!!!
The first project is titled Through It All.
Jeff stated, "The first of these two new recordings is very special to me. It's been such an eventful past two years and it has never been more apparent to me that our Heavenly Father loves us all. Its been amazing to watch Him orchestrate my journey, teaching me how the melody of my faith is accompanied by His genius at playing it on the pages of my life. There is only one title that came to mind when I began this new recording… THROUGH IT ALL. I understand what this song really means now, so I had to not only play it but use it as the title as well."
Other tracks on this project include, "The Prayer", "His Eye Is On The Sparrow", "Swing Low Sweet Chariot", "Highway To Heaven", "Shout To The Lord", "He's A Personal Savior", "What A Wonderful World", "It Is Well" and "I Got Rhythm".
The second of the two new recordings is called LOVE SONGS.
Jeff laughingly says when asked, why a love song recording "Love is in the air… Hahaha. When I began this piano concert chapter of my life, I was amazed at how many requests I would get every night to play classic love songs. So this is for all of the helpless romantics in the world."
The song list includes "L…O…V…E", "Somewhere (There's A Place For Us)", "A Time For Us", "Let Me Be Your Teddy Bear", "I Can't Help Falling In Love", "Somewhere My Love", "You Don't Know Me ", the theme from "Somewhere In Time", and more.
One of the most unique things about both projects is that there is no "background " music on either. This makes it much more challenging to execute but also to come up with creative arrangements.
Jeff says" I love playing with dramatic soundtracks and having accompaniment on stage, but you know, sometimes it's nice when it's just me and my piano!"
Both of these new CD's release on February 1st just in time for Valentines Day. You can pre-order by mail at Jeff Stice Music, 13 Bent Grass Drive, Smiths Grove, Ky 42171, email at  jeffsticemusic@gmail.com, or on the website, http://jeffsticemusic.com/ , after February 1st. You can message Jeff on his FaceBook page, https://www.facebook.com/jeffsticemusic  and he will give you a good deal on both.
To book Jeff contact Beckie at the Beckie Simmons Agency beckie@bsaworld.com or call 615-595-7500.
Find more Southern Gospel News HERE