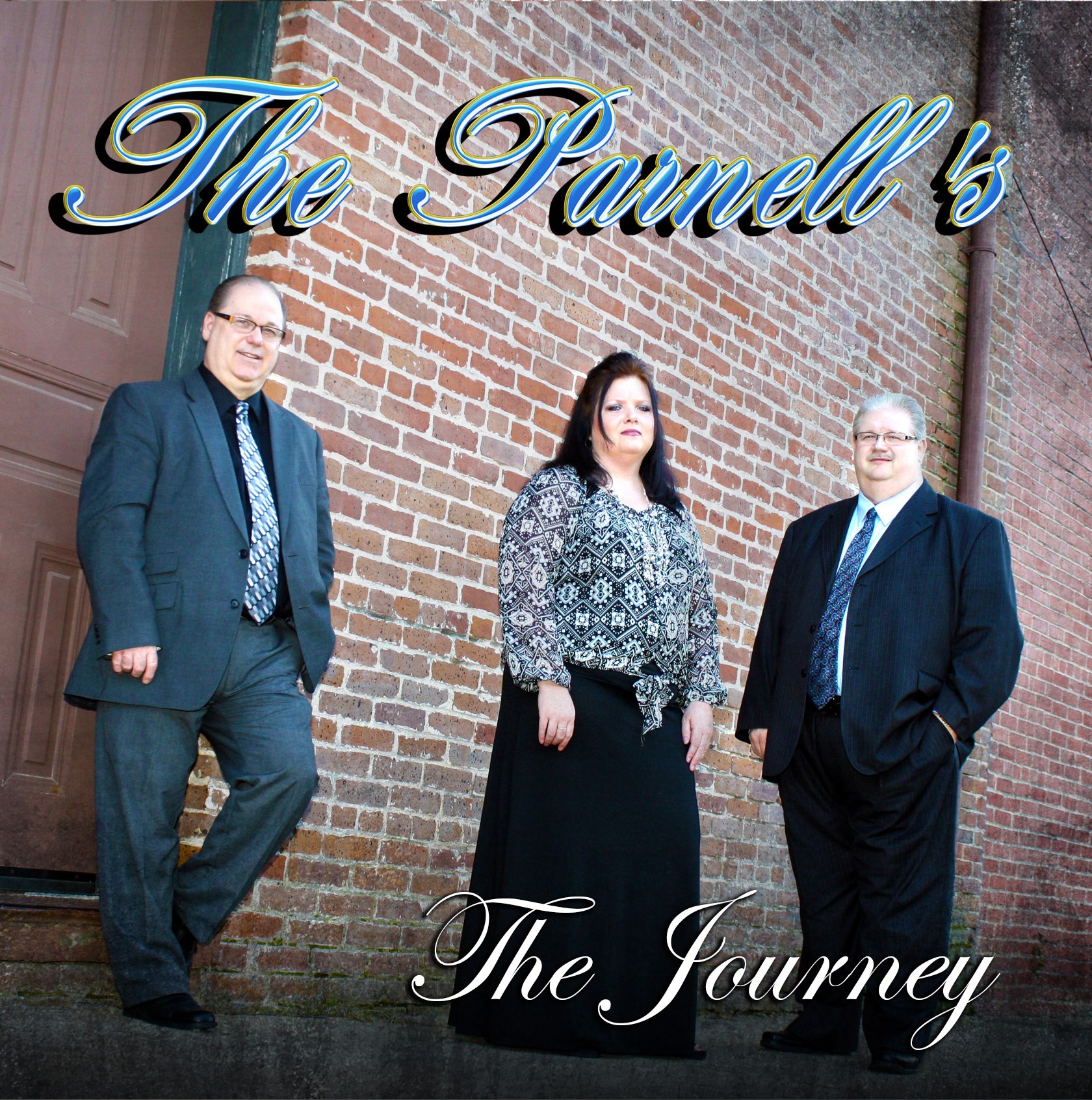 The Parnell's in the last nine years has had great success in the southern gospel field. Due to several personal changes, the Parnell's have seen many blessing. It all started with joining Patterson Promotions in Lily, Kentucky. Since becoming a members of PattersonPromotions the Parnell's have enjoyed two charting songs, the first one was "What a Beautiful Place" which was number 61 on Singing News and number 100 on Power Source Magazine and number 8 on Southern Gospel Times top 40. The second song was"Back to the Cross" which was in the top 40 on Southern Gospel times. They are one of the most exciting and loved up and coming trios in the surrounding area of Arkansas,Oklahoma.
The group consist of two brothers Charles and Gary Parnell and Michelle Porter. Charles and Gary are both ministers of the Gospel and have pastored and evangelized for the last 30 years. Michelle Porter joined the group in November 2014 and she is no stranger tosouthern gospel music. She has sung with several gospel groups down through the years and was the music pastor in her father's church in Jenny Lind AR.
The Parnell's just released their new single to radio "He Knows How" which charted on Southern Gospel Times top 40. The song debuted at number 16 and went all the way to number 1. The Parnell's are also an evangelistic ministering team. They minister through song, and their testimony. The mission of The Parnell Ministries is to teach all people worldwide through Song and Word how to receive Christ and become born again according to the word of God. To fulfill the great commission of Mark 16-15, and Romans 10-8-10
Their heart's desire is to build up the Kingdom of God. They have dedicated their lives to ministry believing that souls will be saved, changed, healed, delivered and set free by the power of God. Ministry is definitely the heartbeat of the Parnell Family.
God has given the Parnell's a great anointing. They have been blessed to stand and sing on many different platforms, with their mission still the same, to follow and do the will and call of God. They believe that "Jesus Is Lord over all" of The Parnell Ministries. Contact The Parnell's at parnellministry@yahoo.com or pattersonmusic@att.net
Find More Southern Gospel News At www.sgnscoops.com