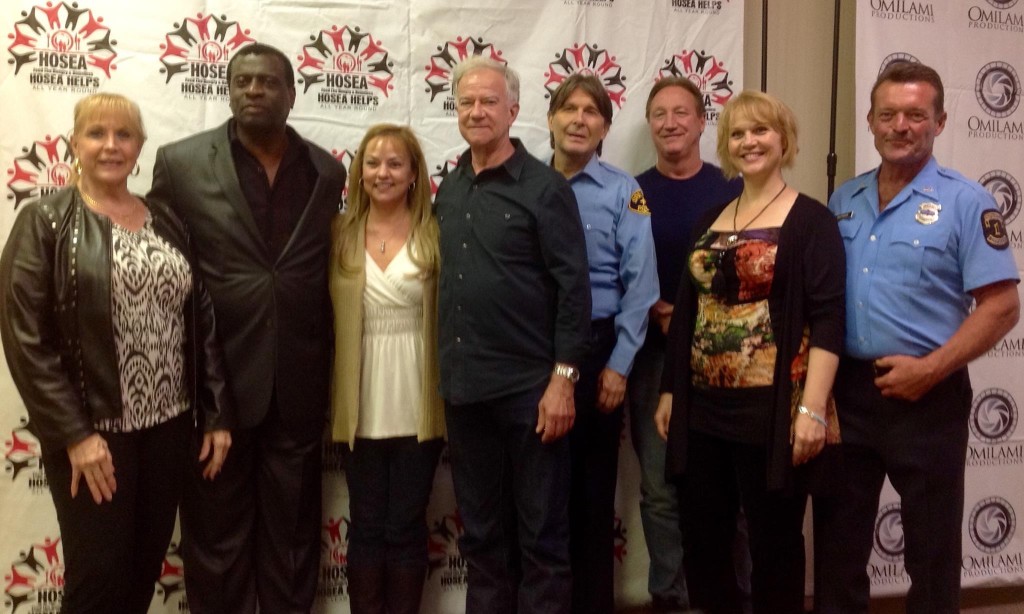 Several "In the Heat of the Night" stars gathered Oct. 10 for the 2015 Heat Homecoming in Covington, Ga., sponsored by the Covington/Newton County Convention and Visitor's Bureau. Now 20 years after ending primary photography in Covington, the show continues to add to the multi-million dollar film and television tourism economy generated by fans visiting the area. Fans traveled from as far away as Arizona to spend a couple hours listening to stars share memories and answer viewer's questions about the television drama set in Sparta, Miss. which originally aired on NBC and CBS and in 150 countries from 1988-1995.
Stars then spent another 10 hours visiting one on one with fans signing autographs, posing for photos, and hearing comments from viewers who watch the show regularly now on WGN and This TV. Many visitors took a double take as the late Carroll O'Connor's on screen double Grady Spradley, now 91, was on hand in costume also sharing fond memories. Visitors toured dozens of original show locations. The evening ended with a concert on "Sparta Square."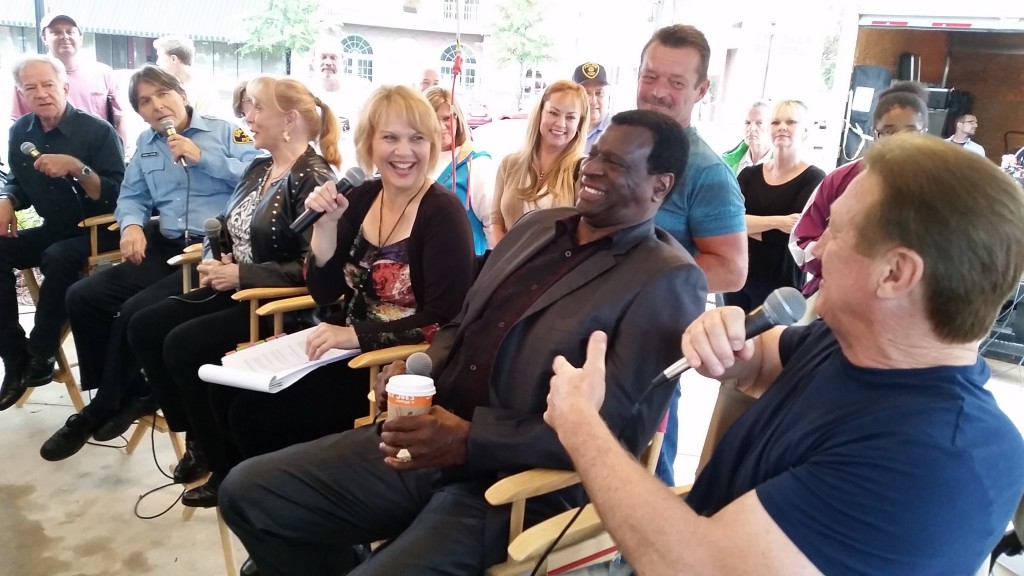 Show stars provided the finale with Maureen Dowdell singing "I'm Falling in Love" and Randall Franks getting feet to movin' with the rhythm of "Blue Suede Shoes" supported by the band Drive Time. Many fans took home music recordings as a keepsake, including the charity "In the Heat of the Night" Christmas Time's A Comin', and Alan Autry and Randall Franks "Mississippi Moon" CDs.
To learn more about Covington, Ga. visit http://gocovington.com/. For more information about Randall Franks, visit http://randallfranks.com/ or for Alan Autry visit http://www.autryentertainmentgroup.com/. Other actors may be Liked on Facebook or followed on Twitter.
Heat Homecoming Reunion Video with cast interviews (Produced by Darrell Everidge for Covington CVB www.DarrellProductions.com):
YouTube
Vimeo