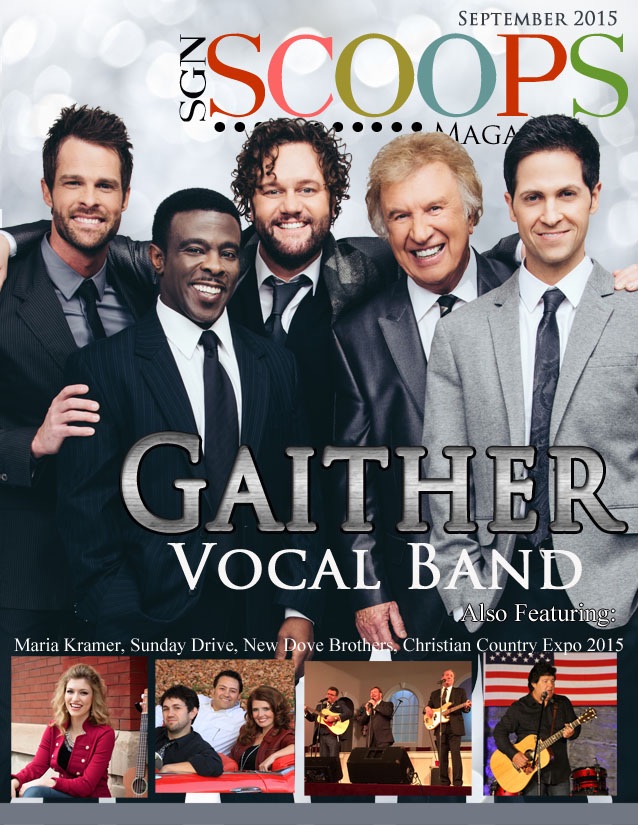 Welcome to the first issue of the seventh year of SGN Scoops digital magazine! We are happy that you have joined us along this journey and we hope you will keep reading our pages! This September edition brings us stories about the Gaither Vocal Band, the New Dove Brothers, Ken and Jean Grady, Sharron Kay King, Maria Kramer, Exodus, Joshua Horrell, Chris Hester, and Sunday Drive.
You will see great stories and pictures about the Christian Country Expo, the ICGMA and Creekside Gospel Music Convention. All this plus the DJ Spotlight, Randall Reviews It, Wisdom from Wells, Can You Handle It, Love, Life and Legends, We're All Human, Christian Fitness and Reflections by Sherry Anne. To top it off, we have the September SGN Scoops' Top 100!
Don't miss a page this month. We hope you feel our excitement as we head into this new year of SGN Scoops, and that you catch the joy of the music and artists we celebrate. We promote Gospel music because it proclaims the love of Jesus. Experience His love today as you read about His people! Questions or comments? Write lorraine@sgnscoops.com
Share this issue with a friend. Download or read it on SGNScoops website!
Find SGNScoops on Facebook too!