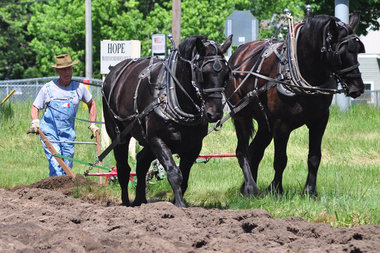 I can remember a story that my dad told me about watching a man with his pulling team of horses.
As a young boy in Scott County, KY,  horses were not only a mode of transportation but a part of the family farm. When you had to suffer the absence of a tractor because of the cost of fuel, upkeep, or just the expense of a tractor to begin with, you did just as well with a horse. A horse could pull a wagon, pull a plow, pull trees out of the holler, or you could ride him to go fishing on the seldom seen day off.
One day as he was watching a neighbor training his pulling team, Dad asked if he could watch. He said, "Do you mind if I watch you break your horses?" – With a scowl on the man's face, the neighbor replied, "You can watch, but I ain't breaking 'em, I am meeking 'em."
Not quite sure on what the man meant, Dad sat on the fence post as he went through the steps of teaching the horse who was the boss. He taught them what the difference of the reigns pulling tight and the sound of the whip meant. He taught them by the sound of his voice to stand still. He taught them that when the work was done, there was a meal, cool water, and a brush down waiting for them.
When the late afternoon sun had started to signal that it was close to supper time, my Dad was waiting by the fence to talk to the man with that puzzled inquiring look that most boys have. He said "Mister? How come you said you were meekin' your horses?"
The man smiled and said, "Boy, I guess you heard the song at Christmas time about 'Jesus, Meek and Mild,' ain't ya?"
"Well," the old man continued, "Meek don't mean weak."
"Ya see, if I break that horse's spirit, he may be timid, shy, or not wanna do nothing but eat oats and hay. A work horse is supposed to work. Meek really means that they still got all that same power, all that same spirit, all that same strength, but all of that is controlled through the touch of the master."
Many times I look back at that story while driving down these roads and seeing horses. I think, "Wow! What a concept." If only we as Christian could harness all the power and strength that we have through Christ that strengthens us anyway, and would submit ourselves to the touch of the Master. If we would only let him have the reigns. If we would help strengthen our fellow Christian family and reach across denominational, musical genre, and racial lines, then how powerful would this nation become?
Maybe we are not so different from those horses. We need to be the work horse we are called to be. We need to learn from the touch of the Master when to pull and when not to pull. The difference between His voice and the voice of the world could sometimes be the difference between standing still instead of running off half wild.
Then at the end of our work, we will get to be at the Table for that Marriage Supper with the meal He has prepared. Even better,  to hear:  "Enter in, thou good and faithful servant."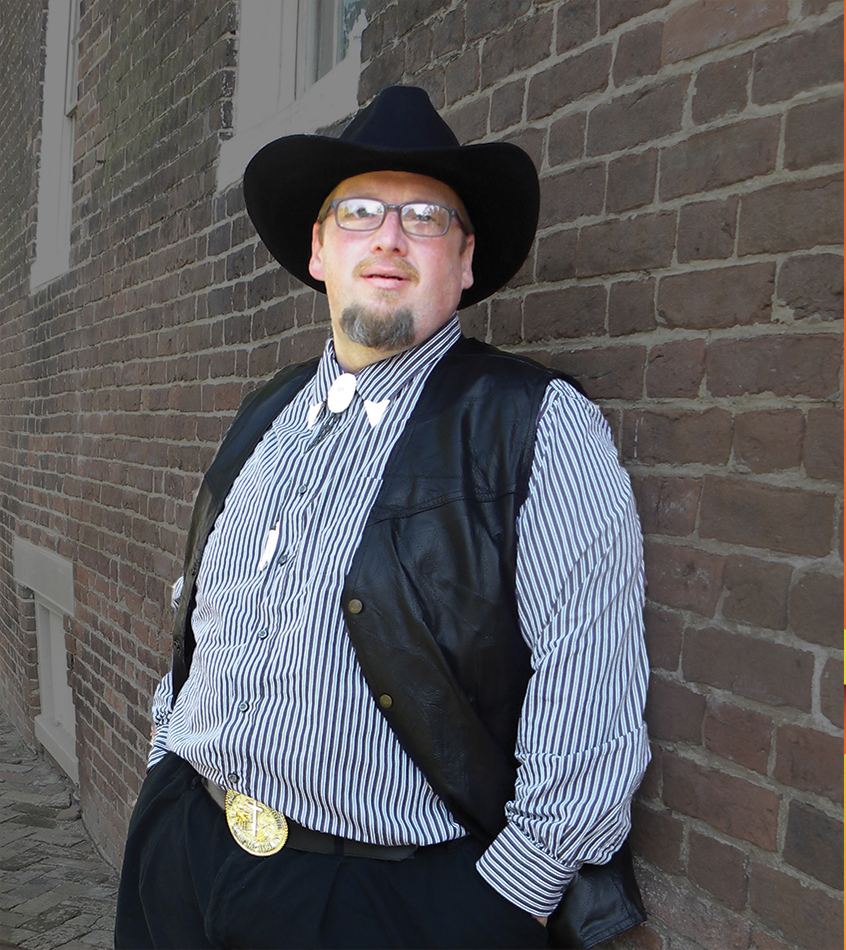 -Roger Barkley Jr.
Roger Barkley Jr.  is a Christian Country Artist that travels year round singing, preaching, ministering and acting using music, comedy and drama to reach people for Christ. Awards: ICGMA Duo of the Year with Epp Mevin Walls, ICGMA Comedian Top 5, ICGMA Evangelist Top 5, CGM Male Vocalist Top 5, CGM Musician Top 5, CGM Favorite Website Top 5, King Country AgapeFest Male Vocalist. You can find out more here.