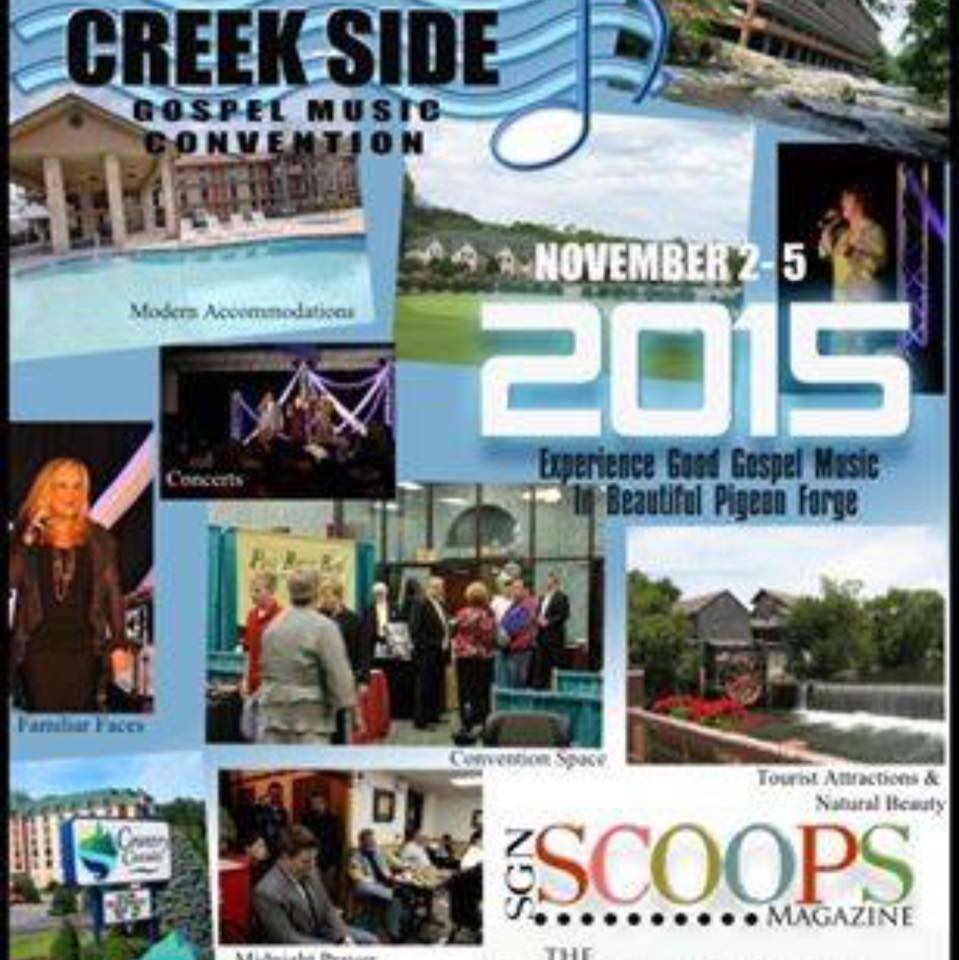 Creekside Gospel Music Convention is coming soon to beautiful Pigeon Forge, Tennessee. Join us as we listen to great Gospel music, enjoy the majestic Smoky Mountains and have a great time in fun and fellowship with other fans and artists of Creekside. Please reserve your ticket soon on the Creekside website (link below).Creekside tickets are free but must be reserved. Please make your plans to join us in Pigeon Forge, Tennessee on November 2nd through 5th at the Smoky Mountain Convention Center.
Our news this month includes the unveiling of more artists and special guests. Creekside is known for excellent showcases Tuesday through Thursday afternoons, exciting evening concerts every night and the worshipful, intimate Midnight Prayer.
Monday night is the Lou Hildreth Honors, where the legendary Lou Hildreth joins us to celebrate the life of a guest artist that has done great things in Gospel music. Stay tuned to find out who this year's honoree is!
Tuesday night we will present the 2015 Diamond Awards. You won't want to miss this evening where we honor the best in Gospel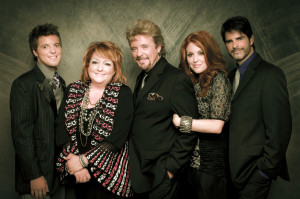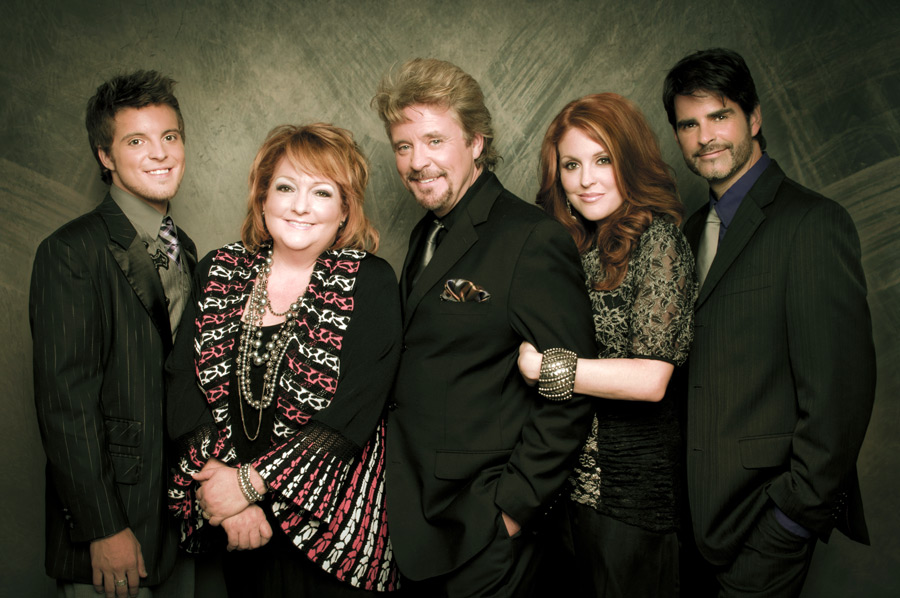 music. We are pleased to welcome Dr. Jerry Goff and Little Jan Buckner-Goff as our hosts for this special evening. The Diamond Award voting continues now on the SGN Scoops website, so drop by to click on the link and vote for your favorites in The Diamond Awards Top Ten. Make sure your voice is heard and vote today! www.sgnscoops.com/2015-diamond-awards.
Wednesday and Thursday nights we continue with great music and special guests, as well as the Red Back Hymnal Choir.
Creekside Artists

Artists confirmed to date include the Freemans, the Guardians, Jordan's Bridge, the Hoskins Family, Â Pine Ridge Boys, John Lanier, Exodus, Ascension Quartet, Billy Hodges and many more. Keep checking Creekside updates on Facebook and on the web. If you like to hang out with your favorite artists, the Exhibit Hall will be filled with artist booths and the singers waiting to chat with you.


This year we have VIP Packages, which include lodging, tickets and special events. VIP guests will be invited to a special backstage party as well. Creekside Gospel Music Convention 2015 rates start as low as $176 Per Person* (Based On Double Occupancy.) Call Rob at 360-933-0741 to reserve your room today.
Keep watching for more exciting announcements. Don't miss four days of great Gospel music,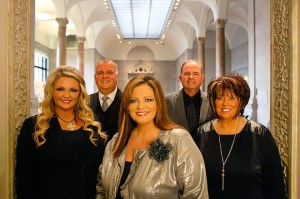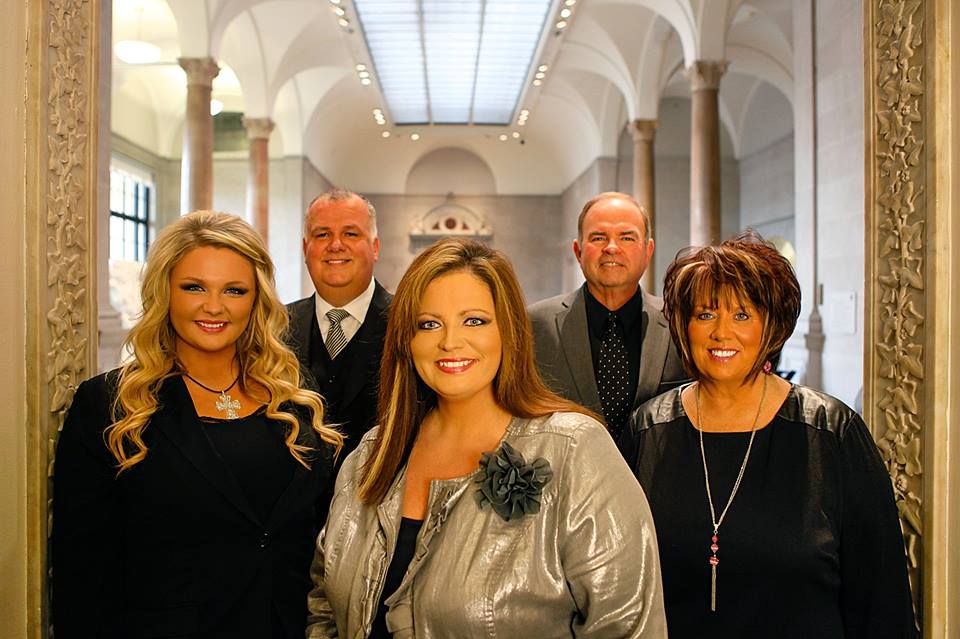 fellowship and fun. Artists and attendees, please call Rob Patz for more information at 360-920-4057 or email him at rob@sgnscoops.com.
Final Notes
Creekside Gospel Music Convention would like to hear from you! Tell us what you want to see and hear in November. Creekside also needs your help. If you would like to volunteer through various promotional activities throughout the year, or with onsite tasks during the convention, please email Rob at rob@sgnscoops.com. For more information, latest news and artists scheduled to appear, visit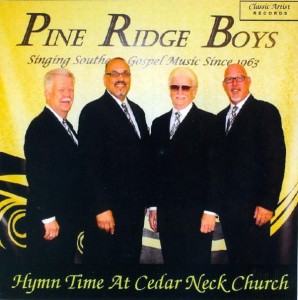 the Creekside page on Facebook here: www.facebook.com/Creeksidegospelmusicconvention. You can find Creekside on the web at
www.creeksidegospelmusicconvention.com.
Check out the latest edition of SGN Scoops for more Creekside info!