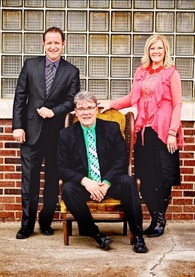 By Tina Wakefield
When we talk of Gospel Music sensations, there are many names that come to mind. When we talk of great comebacks, the list narrows a bit. At the top of the list of great comebacks you will find the name, The Steeles. In the Gospel music industry when you take a leave of eight years from the road and the public eye, it can be difficult to regain popularity if and when you decide to return to ministry. Jeff Steele and The Steeles have done what others would say is impossible – to come back after an extended absence with a chart-topping song.
Jeff Steele has devoted his life first to God, ministering, and then to singing. When I asked Jeff exactly when he dedicated himself to God, he told me it was at the young age of six that he first felt the wooing of the Holy Spirit inviting him to Christ. Jeff stated that, "I gave my life to Christ almost 50 years ago and I am just as saved today as the day I asked Jesus to come into my heart and take up residence." Jeff says that he surrendered to full time ministry when he was only 10 years old when, "I just knew God wanted me to minister and somehow I knew that my ministry would never be normal like a nine-to-five ministry, and to say that, is the understatement of the year!"
The first song that Jeff Steele ever sang in public was "On Jordan's Stormy Banks I Stand," which was done while standing in a folding chair as a young boy of four or five. Jeff went on to record with Malaco Records in Jackson MS., and then an independent project on his own, and his first solo project at the age of 19 before signing with Daywind Records.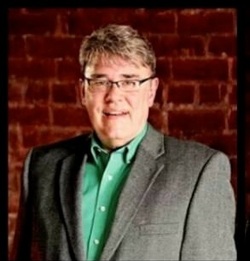 Jeff Steele is not only a great singer but has achieved great success as a songwriter. He has been blessed to have 17 number one songs that he was the sole or co-writer on, and this doesn't take into account the all the top 10's, top 40's and other radio releases. Jeff told me that the greatest high he experienced was not the 17 number-one songs, it was the fact that after being absent for about a decade, his first release back in music, "But God" debuted at #39 on the charts in its first month! He says, "To be gone and have the opportunity to do it again with something you love, like I love this, is a very special thing."
Jeff says the movement that grew from the song "But God" is very humbling and gratifying; so many testimonies and so many souls blessed that it was truly a God thing. He recently released his new book, also entitled But God, containing stories he received from listeners who could relate to this top song. Jeff states that one of the greatest honors he has received during his career was to be nominated for the Dottie Rambo Songwriter of the Year Diamond Award. Dottie was a special friend to Jeff, and he was grateful just to be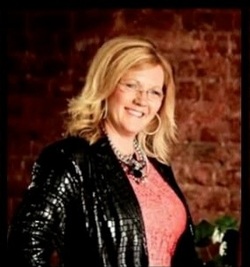 included. The awards and nominations are building for The Steeles with "But God" being nominated for a 2014 Diamond Award as Song of the Year. Jeff says that he is grateful for the awards and honors but, "Awards in themselves are meaningless, but they are symbols of being in God's will, and that is something I will always cherish in my heart."
The Steeles today are comprised of Jeff Steele, his wife- Sherry, and Matthew Thompson. Matthew is married with two children and comes from White Oak, Mississippi. He is 32 and serves in the National Guard. Before joining The Steeles, Matthew sang with the Men of Music.
Sherry Steele is known for her gentle spirit and her genuine compassion for people and the difficulties they face. She is known for her song "In My Eyes," which is sung for all occasions in churches everywhere. Sherry is a Pastor's wife, a mother to three, and now a grandmother. She is a great asset to The Steeles and a great helpmate to her husband Jeff.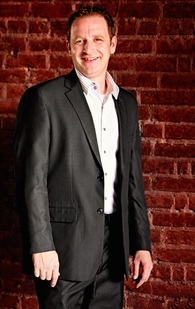 The Steeles' current song out now "We're All Human," is climbing up the charts as I write this article [2014]. What could be next for The Steeles?
I know that you are just as excited as I am to watch the ministry of The Steeles and to see where God will take them. We wait with great anticipation for the next song that God will help Jeff write and the lives that it will influence. It is one thing to write a song, but another to write a sermon accompanied by music that can influence and change a life. That is just what Jeff Steele accomplishes as he lets God direct his pen to write. Jeff says that he is going to do what God calls him to do until either He comes, "or I go to Him!"
You may contact The Steeles at www.jeffrsteele.com or jefferyrobertsteele@gmail.com
By Tina Wakefield
First published by SGN Scoops digital magazine in June 2014. For current issues of SGN Scoops click HERE.