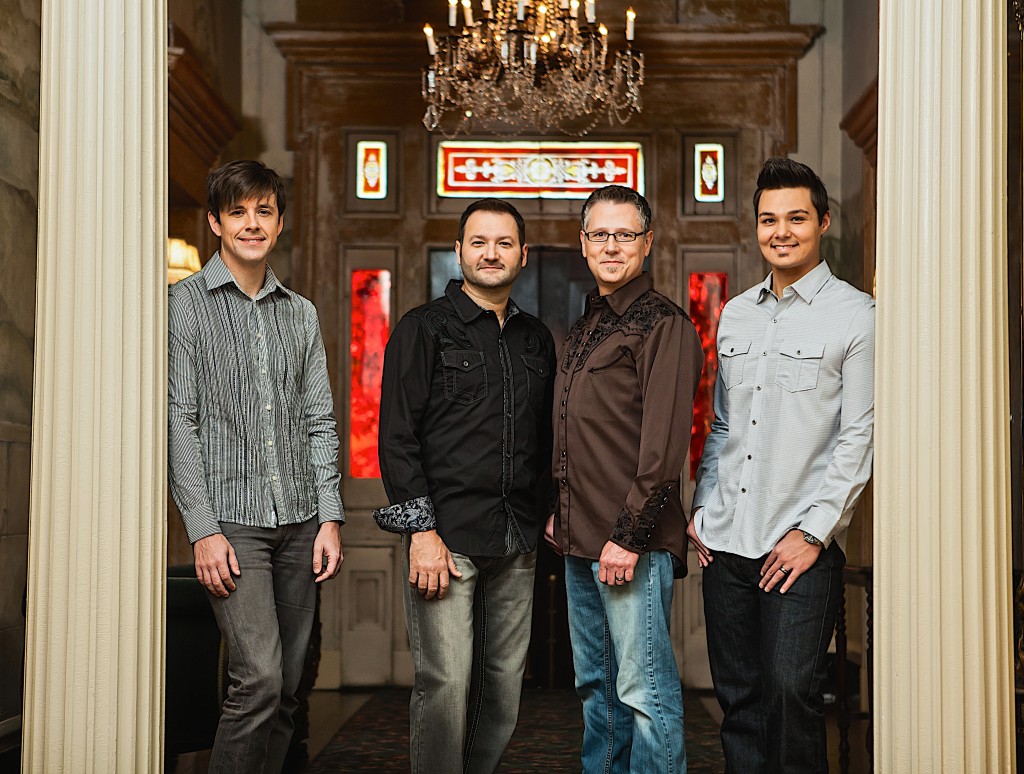 As with our last category, the winner of the 2014 Quartet of the Year are known and loved by many, with their songs constantly moving to the top of the charts. Their latest hit was, "Say Amen," a wonderful song of faith and encouragement.
TRADITIONAL QUARTET OF THE YEAR: A traditional male group, four vocalists featuring four-part harmony. Must be full-time Southern Gospel artists.
The 2014 Diamond Award winner of the Mixed Group Of The Year was Brian Free and Assurance (pictured).
The 2015 Diamond Award Nominations are open on the SGN Scoops website. Everyone is invited to the website to enter the Nominations area and list their top ten favorite picks for each Diamond Award category.
The list of nominees will be posted on the site and fans will then nominate their favorites from this list, with a maximum of five names nominated per award.
In this way, the field of nominees will be narrowed to ten, voted on by fans once more and then narrowed to five. This final list of five will then be voted on by fans to find the one winner for each award.
Make plans now to join us for the 2015 Diamond Awards during the Creekside Gospel Music Convention in Pigeon Forge, Tennessee from November 2nd through 5th, 2015. For more information visit www.creeksidegospelmusicconvention.com
2015 Diamond Awards Nominations can be found at http://www.sgnscoops.com/2015-diamond-awards/