"Wow!"  That will likely be your response after the first song of a Lindsey Graham concert.  From the downbeat of the opening number to the last note of the final anthem, Lindsey will not only captivate you with her vocals, but also encourage your spirit.
Having grown up around Southern Gospel music, Lindsey knew as a young child that God had given her a love for music.  She sang her first solo "Jesus Loves Me" in church at the age of two.  In fact, she could turn almost any situation into a musical event.  "I remember always singing in the car," says Lindsey.  "I was probably three or four, and everything I saw out the window became part of my songs. [Singing] 'We're driving in the car…and there's a sign that's blue and white.'  You can imagine."
Of course, as she matured and grew in the knowledge of Christ, Lindsey desired to use her talent for Him.  That little girl grew up to have a big voice, surpassed only by her joy to sing praises to her Heavenly Father.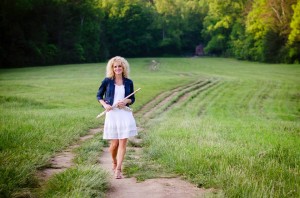 After high school, Lindsey relocated to Nashville, TN, where she earned a Bachelor's Degree in Music with an emphasis in Commercial Vocal Performance from Belmont University.  While in Nashville her music influences were broadened quite a bit to include Martina McBride, Alison Krauss, and Sonya Isaacs.  She is also inspired by Celine Dion and continues to study classical voice.  Her training and appreciation for various genres of music adds even more depth to her performances today, as she strives to apply a variety of techniques from these styles.
God has opened some awesome doors of opportunity for Lindsey's music and ministry.  She has shared the stage with many Gospel greats including The Booth Brothers, Triumphant Quartet, Ernie Haase & Signature Sound, The Isaacs, The Dixie Echoes, The Stamps, and more.  She spent a year with The Taylors, traveling all over North America, and even overseas, through Sweden and Northern Ireland.  Lindsey's vocal talent has also taken her outside the church walls, including singing the national anthem for the Boston Red Sox spring training game in Ft. Myers, FL, an event with over 8,000 in attendance.  Still, one of her most precious memories is opening for The Crabb Family in Owensboro, Kentucky, when she was only 10 years old.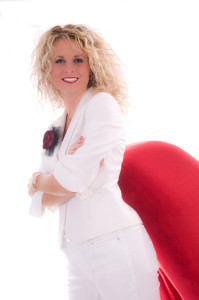 Lindsey has been pursuing her calling in a full-time gospel music ministry for two years and God has honored her faithfulness.  God has also blessed her with an ever-supporting family.  Her parents accompany her as often as possible.  Her father Greg even joins Lindsey on stage for a sweet duet during her concerts.  And it was her mother Pixie who encouraged her to include her piano and flute skills in her presentation.  Let everything that has breath (and keys!) praise the Lord!  While Lindsey Graham Ministries highlights a wonderfully talented soloist and instrumentalist, the ministry is truly a family affair.
Even more notable than Lindsey's talent is her passion for her purpose.  "God has laid it on my heart that His people are in desperate need of Him," she says.  When you speak with Lindsey, you will immediately sense her rich connection with the Lord.  Yes, her music abilities are superb but she longs to be so much more than just a musician or singer.  In addition to her continued vocal studies, Lindsey has earned a Master's Degree in Religion with an emphasis in Worship Studies from Liberty University, furthering her education in ministry, theological studies, and reaching others. 
Recently, Lindsey worked with producer Jeff Stice, completing her fifth studio album (the second with Stice), titled Jesus Is Alive: Praises, Hymns & Anthems.  "We worked to create an album that sounds multigenerational while using the rich texts of Southern Gospel literature."   The project features some of today's most popular worship songs and includes new selections that celebrate our Lord and will minister to you.  Be listening for her current radio release "Defender".
Through her lifetime, Lindsey can trace the hand of God as He has guided her steps in music, ministry, and her journey with Him.   Sometimes the circumstances have been fulfilled dreams, awesome opportunities, and well…fun!  Other times, the road has not been as easy.  Yet, she knows that God is continuing to work things for her good and His kingdom.  "I share this in concerts.  God will see us through.  He always refines us with purpose and we cannot fully comprehend His infinite love for us."
When she is not ministering long distance, Lindsey is active in her church choir at First Baptist Church in Naples, FL.  "I LOVE my church," she says.  "It has been a 'spiritual greenhouse' for me and my family over the last 10 years."  She works to spread the love of music onto the next generation, teaching private piano and voice to young musicians.  Lindsey also sponsors Willian, a little boy in Ecuador, through Compassion International – just another way she is tangibly sowing the love of Christ in this hurting world.  She hopes this might be the year she is able to make the trip and physically put her arms around him.
Looking ahead, Lindsey is excited to see how God is filling her calendar with frequent singing opportunities.  This year will include some exciting events.  Lindsey will be presenting a song with the Florida Worship Choir and Orchestra in several locations, including some New York City dates at Carnegie Hall, Times Square, and the Brooklyn Tabernacle Church, May 30th – June 4th.  They will also be appearance at Disney World in Orlando, FL, for the Experience Concert on September 4th.  You can also catch Lindsey at the 11th Annual Gospel Extravaganza in Bourbonnais, IL on August 1st.  You can find Lindsey's full schedule of engagements on her website, listed below.  To book Lindsey for a concert at your church or event, contact the Dominion Agency, at the number below.
Keep your eyes and ears open for Lindsey Graham.  Stay tuned to her schedule, and if at all possible catch her in concert when she is in your area.  Your heart will be blessed and encouraged by this precious young woman walking out the call of God on her life.  She is truly living her life verse: "I will sing to the Lord all my life; I will sing praise to my God as long as I live." (Psalm 104:33, NIV)
Artist website: www.lindseygrahamministries.com
Facebook:Â  www.facebook.com/lindseygrahamministries
Twitter: @lindseysings
YouTube channel: Lindsey Graham Music
Instagram:Â  @LindseySings
For bookings contact: The Dominion Agency  at 828-454-5900.
SGMRadio is thrilled to welcome another new and exciting author to our website! Lindsay Huggins is a soloist from Tennessee who has a desire to spread the love of Jesus and a heart of worship for Him. Lindsay will be bringing features and interviews from the world of Gospel music as seen through the eyes of an artist. If you have questions or comments, please email Lindsay at hugginsproductions@gmail.com
About the author:
Lindsay Huggins is a Christian/Gospel music artist who has been in solo ministry for five years.  She is also a member of the Christian Women in Media Association.  Lindsay, her husband Craig, their son Tanner and dog Chloe make their home just outside Nashville, TN.