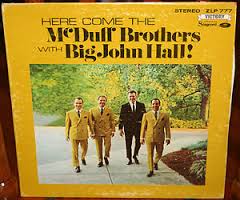 The McDuff Brothers and Big John Hall sing Bill Gaither's song "In The Image Of God". Recorded on "Here Come The McDuff Brothers with Big John Hall", on House of McDuff Productions label, recorded in 1969. You can listen to the song here:
http://www.youtube.com/watch?feature=player_embedded&v=cwxbpfj1owc
The McDuff Brothers, John, Colman, and Roger, pairing up with one of the classiest bass singers of all time Big John Hall! These songbirds sing a fairly obscure Bill Gaither composition. One of my favorites by Bill. A lot of his success in songwriting is always attributed to Gloria Gaither; now don't misunderstand, Gloria is a freakin' poet, but ol' William J. was doing great by himself in those early days. When a lyric starts out with a beautiful line like 'I have stood beside the ocean, heard the mighty breakers roar' (1), who needs Gloria?! Well obviously he did and we had to suffer for decades! Just kidding…I feel the need to explain myself again and again, must be because all of y 'all are kinda softhearted where the Gaithers are concerned. I appreciate the Gaither (Bill and Gloria) contribution to Gospel music very much! There I said it! And if you can bear with me, it will become clear throughout this writing.
Okay, back to this amazing anthem to the glory of God's creation! From the ocean to the sky, from mountains to men! The line 'in an instant a soul was fashioned in the image of God'(1) has to be my favorite line in the song! John Hall has the solo part on this picture of a song! It's a painting really, and John Hall's perfect diction and tone placement is nothing short of genius. I can imagine William Lee Golden from the Oak Ridge Boys painting in his atelier, while listening to this song. I love songs like these; songwriters like Ira Stanphill, Stuart Hamblen and Frederick Lehmann wrote like this. Hamblen's 'How Big is God' comes to mind, the song that had that amazing visualizing verse in it that went: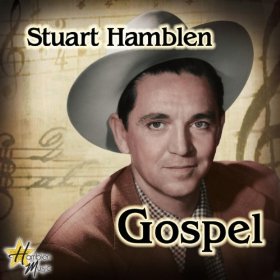 'As winter's chill may cause the tiny seed to fall,
To lie asleep till waked by summer's rain,
The heart grown cold will warm and throb with life anew;
The Master's touch will bring the glow again'. (2)
I first heard that song performed on a Gaither video sung by Big John Hall and was blown away musically and lyrically, although this particular verse wasn't included on that tape. Regardless of that, what a statement of humility Hamblen wrote! To me it showed that a rough cowboy like Hamblen was also a very insightful deep person. Both rationally and emotionally very sensitive/receptive! You can sense a state of awe and a sincere respect for creation and God.
Ira Stanphill wrote a stunning song about the cleansing power through human suffering. Here's the first verse:
'He washed my eyes with tears that I might see,
The broken heart I had was good for me;
He tore it all apart and looked inside,
He found it full of fear and foolish pride.
He swept away the things that made me blind
And then I saw the clouds were silver lined;
And now I understand 'twas best for me
He washed my eyes with tears that I might see'. (3)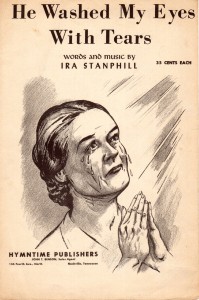 This Ira Stanphill tune I heard first on a Gaither tape!
The most lush and yet sobering lyric was written by Frederick M. Lehman, or was it? I've read that it might be someone else who wrote the lyric, but that Lehmann wrote the music. It is said that the roots of the beloved hymn "The Love of God" lie in a long Jewish poem written in the eleventh century in Germany.
The Jewish poem, Hadamut, in the Aramaic language, has ninety couplets. The poem itself is in the form of an acrostic. Â Acrostic is a poem or other form of writing in which the first letter, syllable or word of each line, paragraph or other recurring feature in the text spells out a word or a message. It was supposedly composed, in the year 1096, by Rabbi Mayer, son of Isaac Nehorai, who was a cantor in the city of Worms, Germany. (read the complete story here)http://www.tanbible.com/tol_sng/sng_theloveofgod.htm
Who ever wrote the lyrics did not seem to be limited in expressing himself despite his humanity. It's clear to me that, that someone evidently was inspired by the Great Poet Himself. Below is the complete lyric, I could not select just one part; it's way too coherent and you need the whole picture to experience our paradoxical position in the universe. Paradoxical in the context of us being  insignificant and significant at the same time. In other words, insignificant compared to His majesty, and significant as part of his Master plan! We're the apple of His eye! Read the lyrics…and you'll know what I'm talking about!
'The love of God is greater far
Than tongue or pen can ever tell;
It goes beyond the highest star,
And reaches to the lowest hell;
The guilty pair, bowed down with care,
God gave His Son to win;
His erring child He reconciled,
And pardoned from his sin.
Refrain:
Oh, love of God, how rich and pure!
How measureless and strong!
It shall forevermore endure—
The saints' and angels' song.
When hoary time shall pass away,
And earthly thrones and kingdoms fall,
When men who here refuse to pray,
On rocks and hills and mountains call,
God's love so sure, shall still endure,
All measureless and strong;
Redeeming grace to Adam's race—
The saints' and angels' song.
Could we with ink the ocean fill,
And were the skies of parchment made,
Were every stalk on earth a quill,
And every man a scribe by trade;
To write the love of God above
Would drain the ocean dry;
Nor could the scroll contain the whole,
Though stretched from sky to sky'.(4)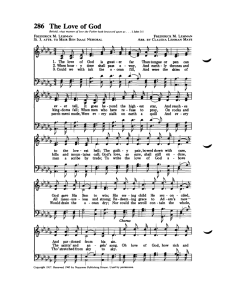 It's getting really lame I know. I am not blind for crying out loud! But I first heard this wonderful song on a Gaither tape too. Have mercy! If it were not for the Gaither empire I'd be rich in money, but poor in poetry. "In The image Of God" is a wonderful early Bill Gaither song.  So thanks, my fuzzy-haired, awful-sweater-wearing, genius friend for making my life richer!
MrVintage (Auke Bijlsma)
Watch other videos by this blogger here:
http://www.youtube.com/user/MrVintage1966/videos
(1) Gaither, Bill. "In The Image Of God." Here Come The McDuff Brothers with Big John Hall. House of McDuff Productions. 1969.
(2) Hamblen, Stuart. "How Big Is God." Stuart Hamblin, Of God I Sing. 1959 Hamblin Music. 1962.
(3) Stanphill, Ira. "He Washed My Eyes With Tears."1955 Singspiration Music. Renewed 1983 Ira Stanphill. Assigned New Spring (Admin. by Brentwood-Benson Music Publishing, Inc.)
(4)  Lehman, Frederick M. " The Love Of God." Written 1917. Published 1919 in Songs That Are Different, Volume 2. http://www.cyberhymnal.org/htm/l/o/loveofgo.htm
Written by Auke Bijslma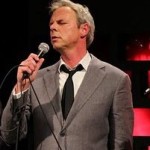 Questions? Comments? Write to Auke Bijslma at duke-elegant@hotmail.com