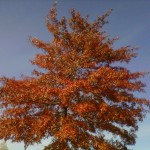 This devotion has a different perspective than any I've written or you may have heard.
In Ephesians 1:3, the Apostle Paul writes, "Blessed be the God and Father of our Lord Jesus Christ, who hath blessed us with all spiritual blessings in heavenly places in Christ." (KJV)
Wow!
You know what? I cannot grasp that, but it seems over my head. But by faith, I can attain all these spiritual blessings and as Christians, all other believers can as well.
On Facebook, there are those who are giving thanks during the month of November. And there's plenty to give thanks for. 
Not that I'm not thankful, I am. For everything the Lord had blessed me with, for everyone I come in contact with, for things I have yet to receive; I'm thankful.
I read the things a lot have written and I'm not trying to demean anyone, but there are a lot of material things that are mentioned that the Lord already knows we need. (Matthew 6:33)
He wants to bless us even more than we know and realize. As Christians, we must ask ourselves a question: "How much do we really want of what more He is willing to give us?"
We miss out on so much by settling for second best.
I have one more point to add: when we pray, do we always ask for something? Or have you ever just prayed and said, "Lord, I just want to thank you. I don't want to ask you for anything, I just want to say thanks."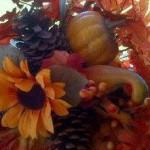 Living a life of thanksgiving will open doors to spiritual blessings like you have never seen before, I know. I challenge you to try it.
Happy Thanksgiving.
God Bless,
Stephen Widener