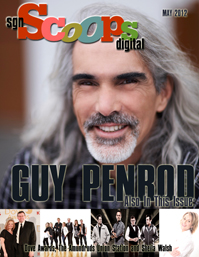 Coastal Media, parent company of SGNScoops and SGMRadio, is the proud host of the annual Diamond Awards held at Creekside Gospel Music Convention. In October 2012, Guy Penrod was honored at the Diamond Awards, winning 2012 Christian Country Male Artist Of The Year, and the Christian Country Album Of The Year for 'Breathe Deep'. SGMRadio is proud to highlight the ministry of Guy Penrod with a republication of this 2012 SGNScoops feature written by Rhonda Frye, Editor of SGNScoops. To vote for the 2013 Diamond Awards, click on to http://www.sgnscoops.com/2013-diamond-awards/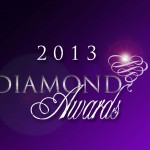 According to The Phrase Finder website, the phrase "Out of the Box" originated in the United States in the late 60's or early 70's. It means to think creatively unimpeded by orthodox or conventional constraints. The website states, "The 'box', with its implication of rigidity and squareness, symbolizes constrained and unimaginative thinking. This is in contrast to the open and unrestricted 'out of the box' or 'blue-sky' thinking." Unfortunately, most people remain crouched in the confines of familiarity! Thank God for a Texas preacher-man dad, a dedicated school teacher and spirited visionary who encouraged a little boy turned student and then young man to think outside the box!
By the grace of God, the world has been blessed and continues to be blessed by THE ONE…. and definitely THE ONLY….Guy Penrod!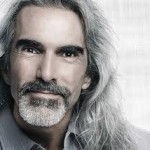 Considered one of the most powerful voices in Christian music, for 14 years, Penrod was at the heart of the Grammy and Dove Winning Gaither Vocal Band. As a GVB member alone, he sold over 18 million CDs and DVDs, stood on platforms all over the world and received numerous honors. His face is as recognizable as his voice and is seen weekly on many stations across the United States and Canada. He is the host of Daystar TelevisionNetwork' s Gospel Music Showcase, is featured regularly in Homecoming Magazine and can be frequently seen on Gaither.com. Being true to the call upon his life, Penrod is carving a solo path as Christian music's premier country recording artist. SGNScoops is pleased to present Guy's early years, his growing years and the latest happenings in his ministry.
Growing up in a preacher's home in West Texas, Guy was encouraged to nurture his gift by his parents and other role models. "I didn't chase normal as far as life was concerned, I was always a bit outside the box with different opportunities that came my way and I see it as positive to think outside the box and I credit some wonderful teachers along the way," Guy explains. "I had a music teacher in high school that was very influential- just pouring into me the dreams that you can be whatever you want to be if you put your mind to it."
"I loved my college experience at Liberty University and the close proximity that I had to Dr. Jerry Falwell because of my singing," Guy continues. "We spent personal time together flying from date to date with me singing before he spoke. We had a lot of interaction, on a personal level, with him fostering this approaching life with vision and thinking outside the box. He also challenged the students on a regular basis to be Champions for Christ– To be people that did big things and to dream big dreams. That's been poured into me and my family as well."
Speaking of family, Penrod met his wife, Angie at Liberty. "She went to Liberty for the same reason I did- It was the love of vision casting and that atmosphere that Dr. Falwell fostered to be visionaries," he adds.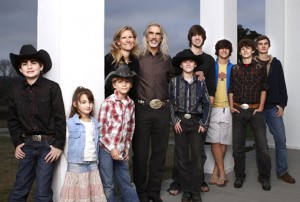 After college, Guy taught voice in Georgia, but soon moved to Nashville to pursue vocal performance. Penrod was an in-demand session singer working behind the scenes for country music legends. In God's timing, Penrod caught Bill Gaither's attention and joined the Gaither Vocal Band. Learning valuable lessons in the Gaither years, now he shares the advice: "I find myself repeating Bill and Gloria a good bit to folks who say 'how do you do what you do?' Bill and Gloria used to say, BLOOM WHERE YOU'RE PLANTED!' Essentially just saying hone your talent, use all the resources around you, learn the language of music, learn to read it, how to write it, how to notate it, learn how to express your thoughts. Practice performing standing in front of others every chance you get."
"And," he adds, "We know according to the Word, wherever you find yourself in those circumstances, be content. It's real important because our faith then tells us that if we really believe this stuff, God knows how to get a hold of you. He can call ya, text ya…He knows your email. And.. He can show up at your house in many different forms and direct your steps in a plethora of ways because we know He does NOT exist inside of a box. His eyes search to and fro looking for those faithful ones!"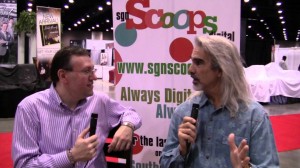 "That advice of blooming where you're planted is just very good advice," he adds. "It's solid and it takes the stress out! Looking back, I could not have written a path that in fact I actually took. I could not have thought to write it out. It has to happen in real- time organically. I think as we trust God, He gives us the strength to make the right decisions."
Following his heart, Guy departed the Vocal Band a few short years ago. Initially, performing as a soloist was challenging, but with time and experience, Guy is adjusting. "The most compelling reason I left was to have the opportunity to express what God has put in me to say and sing," Guy explains. "It is most fulfilling, but it is a big responsibility. I don't do it perfectly and I sure wish I could. I don't know that I ever go on stage without being scared to death or come off stage thinking… okay,  job well done. I don't think I have arrived by any stretch in my solo career, but I am learning as I go that each concert is an out-cropping of what I learned from the last concert. The more and more I do it, the more respect (if it's possible) I have for Bill prior to doing it by myself."
The fans haven't noticed any imperfection. Penrod's tour schedule is packed and people are flocking to various venues selling out many concerts in the United States and Canada.
Penrod's Dove Award-nominated Gaither Music Group/Servant Records release, BREATHE DEEP was released in 2010. This solo country record so far has sold 85,000 units with tunes popping up on the mainstream country charts!
When asked if he was pleased with the progress of his first record, Guy shared his thoughts: "I have seldom felt like 'wow- job well done!' I try not to let that not get me down because it can be a negative thing to have goals that are so big and lofty that you can never reach them and yet I'm a guy that lives in fear of setting my goals so low that I might actually hit it. I will say I'm very pleased with the impact we were able to have with the first record. We were doing some math the other day and the total spins I believe we received on main stream country radio from the singles we released were around 70,000. Given the fact that I'm a gospel artist cutting country music as well and wanting to have an impact there and this is my first foray into it, I felt like we made very good impact in that regard."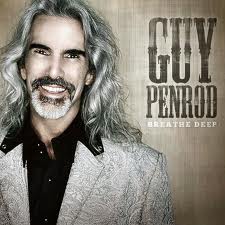 BREATHE DEEP is described as just good advice for living. In a previous Scoops interview, Penrod described the album as a tool in the tool box. This writer's description is: It's the application segment of a good sermon. A great sermon is grounded in great theology, but what good is it if the congregation walks away without practical take-aways? BREATHE DEEP is great music about life.
On March 27, 2012, Penrod released HYMNS, a Gaither Music Group/Servant Records recording, and the response so far is amazing! According to a mid-April press release,
HYMNS was the top seller on Nielsen SoundScan's Southern Gospel retail chart; #5 on the Current Contemporary Christian chart; and entered The Billboard 200 at #85!
Why hymns? Guy explains: "It's something that I've always wanted to do. At this point in life again, and I harken back to the reasons for departing the Vocal Band, life is short! To some degree, I know Country! It's my opinion that Country is the last form of secular music that still lifts up the good things of God."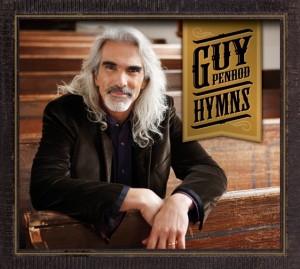 Guy continues: "Also, it's just a logical follow up and it doesn't leave any question as to who I am and what I am and what my goals are. It just puts the nail in the coffin lid saying 'This guy is straight up Christian and ain't ever gonna be no different!'"
Selections include: "Amazing Grace," "Leaning on the Everlasting Arms," "He Hideth My Soul," "What a Friend We Have in Jesus," and more. Included is a duet with 103-year-old legend, George Beverly Shea on "Does Jesus Care?"
Having Bev Shea, as Guy called him, on the record is a dream come true for Penrod! "I think George is just one of the gifts to mankind! He's a gentle spirit- and the good news is… he is just the same in person and on a personal level- just as you hear in his voice," Penrod tells.
"He's gentle, he's humble, he's strong, and he's full of the Lord. I've been ministered to by him my whole life. I was a fan. I was a kid ordering the George Beverly Shea records waiting for them in the mail, and then I'd go put them down on the record player that dropped them down one after the other! I hope he's around a whole lot longer to sing one with me on the next one," he adds.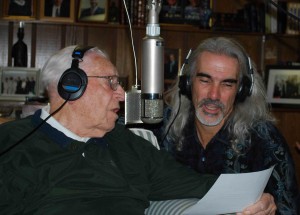 Mr. Shea says he enjoyed taking part in the album too! "It was a very special time as we shared a most memorable afternoon recording with Guy Penrod, followed by a precious time of fellowship," Mr. Shea says. "We pray that those who hear the song, and the rest of Guy's album, will be blessed by the music."
These songs are 100 years or older; however the message is relevant today. "It's pertinent information to the human condition. They're old, but familiar. I've put them in keys that people can sing along with and chose the verses that most people are familiar with because people want to…. again harken back to being a musical tool box for your truck…. People want to roll down the road or cook dinner listening to something that will provide good answers and that will bring peace, hope and joy," Guy comments.
Although HYMNS is still hot-off-the-press, thoughts of a new record are brewing in the Country direction! "My sophomore attempt at a country record will follow this HYMNS project. I'm going to take a biblical world view and approach to living, wrap it as beautifully and attractively as I can," Guy explains. "We'll offer it in the marketplace as we'll to try to lift up the ways and the person of Jesus saying… 'This is Who loves you most and this is the way life works best.' We'll come at all the different challenges the same way, but wrapped maybe a little edgier, but most definitely Country! The church has a plethora of choices to listen to musically, so what I want to do is affect a world that is definitely in need of truth. I think the goal is good and high and I want to shoot for it. I want to continue to lift up these ideas because they work," he adds.
Guy says that party songs should come from the church as well as love songs. How fitting considering Penrod's home life. Penrod married the love of his life and since, they've added eight children to their home. There have been many occasions to celebrate; the Penrod farm is surely a happy place to be!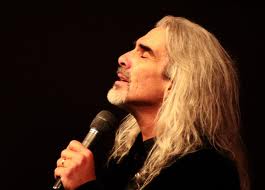 And…Mrs. Penrod will be celebrating ALL day this year for Mother's Day. "I couldn't have asked for a more beautiful, wonderful woman to go through life with," Guy shares. "She feels it's her calling to be a mom. She sees it as a high calling to train these great boys and my sweet girl hopefully in the ways of God as they make their own way. Obviously they'll make mistakes, but hopefully the foundation is strong and I know it won't be because of a lack of effort and love and time spent with them on her behalf. I can't say enough good about her and her patience and godliness as a mom. On Mother's Day, it's just a matter of formality that when we get up, Mother is waited on hand and foot with flowers everywhere. And…every whim she has, we try our best to fulfill. It's a day fully devoted to her ease of living," Guy adds.
To learn more about the Out of the Box, Visionary Guy Penrod, visit his website at http://guypenrod.com/. Guy's music may be purchased through various internet outlets such as Amazon, Gaither's online store http://gaither.com/and at retail outlets across the country. The newest HYMNS release is also found at Cracker Barrel Old Country Stores®.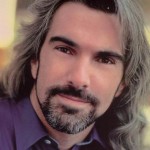 Guy closes with these words for our readers: "Just keep on keeping and remember this quote from Francis of Assisi. 'We are not merely human beings who have spiritual experiences, but we are indeed spirit beings having a very temporary human experience.' May that temper all of our decisions and I include myself in that as we go through life. It's hard to sometimes, but I try to remind myself on a regular basis of that truth that we are spirit beings and all these decisions just aren't human decisions they're spirit decisions that will translate as we leave this world and head into the next. Also I say, listen on, live on, be strong and love those around you!"
Written by Rhonda Frye for SGN Scoops, May 2012
Creekside Gospel Music Convention will be held October 28, 29 and 30th, 2013, at the Smoky Mountain Convention Center, Pigeon Forge, Tennessee.
Special hotel rates are available onsite and reservations can be by phone by calling toll free at: 1-800-223-6707 or online by visiting http://www.smokymountainconventioncenter.com .
For more information on CGMC and to order your FREE tickets, click on to http://www.creeksidegospelmusicconvention.com/