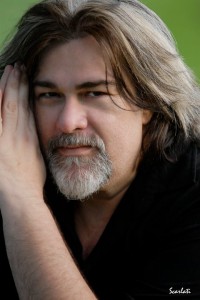 From "John In The Jordan" to "What Salvation's Done For Me" and "I Want To Thank You", Rusty Golden's songwriting credits in the gospel music field are numerous. He has had credits in the Gospel, Country, Rock and Pop music fields, received a Gold Record, seen several of his songs reach number one on the Gospel music charts, been nominated for two Grammys and awarded by Absolutely Gospel as 2010's Songwriter Of The Year. Rusty Golden made the leap to Southern Gospel six years ago, a jump that wasn't too far from his Country roots and now he writes and plays for artists across the musical spectrum.
"'John in the Jordan' was absolutely a milestone for me," says Golden. "It was my first Gospel song ever recorded. And the fact that it was a huge hit for Ernie Haase and Signature Sound was just icing on the cake that really needed some icing," he laughs. "The best thing that happened was that it was Jerry Salley's and my first song as co-writers and our first hit together; it gave me the confidence to revisit the well of gospel music that I had been away from since Dad and the Oaks had 'gone country' back in 1977."
Rusty Golden's dad, William Lee Golden of the Oak Ridge Boys, made sure his sons Chris and Rusty were immersed in music. Rusty played the drums for The Rambos as a teenager and soon picked up the guitar as well as his songwriting pen. In 1982, the Oak Ridge Boys achieved a Gold Record for the album, "Bobbie Sue", a recording for which Rusty had contributed two songs. Gifted with a creative mind and a heart for melody, Golden continues to share his many abilities with the artists, co-writers and audiences whose souls are stirred with his music.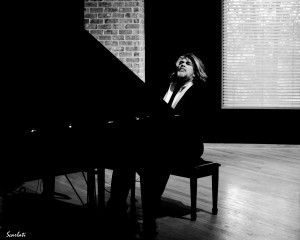 Golden says he grew up listening to all sorts of music, 'except classical', therefore he draws on the influences of Pop, Rock, Rhythm and Blues, Country and Jazz when he writes. "It's a gumbo of styles actually. And of course Gospel music is the backbone DNA of so much Rhythm and Blues, Rock 'n' Roll and other styles." Golden still listens to a mix of styles in his spare time as well. "I don't really listen to that much new music as far as for pleasure. I'm prone to listen to talk radio in the car. I concentrate better and at my age I need to concentrate while I drive," he laughs. "I find new artists by watching TV. But when I load up my Ipod with songs, it's full of all my favorite songs from throughout my life." The result of this writer's eclectic taste in music is a catalogue of songs that are interesting, unique and well crafted.
"What The World Needs To Hear" is one of Rusty Golden's latest creations, recorded by The Booth Brothers on their album, Greatest Hits Live. As one of two new songs on the project, the message and melody are inspiring. "Like our song, 'What Salvation's Done For Me', the lyrics were all written by Dianne Wilkinson," says Golden, who added the music and melody. "It has mini-stories inside the verses about different people and the situations they are in that are not the best of situations and then the payoff starts with 'What the world needs to hear is John 3:16…..'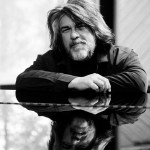 Dianne Wilkinson is a big fan of Golden's as well and says, "Rusty and I became friends in 2007 when he contacted me at the suggestion of his Mom, Frogene Bruton, who had become an e-mail pal of mine through a mutual friend. Rusty had had a huge career in secular music for a long while and wanted to come home to Gospel music. He had been away for a while and didn't really know the artists, trade papers, etc. Through the course of our getting acquainted via e-mail (it was quite a while before we met face to face), he told me he was a songwriter and asked if I did any co-writing. I told him I never had until recent years but that I was beginning to do more. The result was that I sent him lyrics to a couple of songs and he put the music to them. One of those songs turned out to be 'What Salvation's Done for Me' which is my most awarded song in my almost 40 years of getting songs recorded."
Wilkinson continues, "I discovered that he is a brilliant songwriter and of everyone I have written with, no one hears melody and chords quite like Rusty does. He's great to work with, plays great piano, sings, plays drums and guitar, and he is also a great producer/arranger. Bottom line, he's mega-talented. We have written probably 35 or more songs in the five years we've known each other and gotten quite a few of them recorded, and I can say he is not only a favorite co-writer of mine, but a great friend as well. He can always make me laugh!" Wilkinson adds, "Rusty, you're amazing and God has huge plans in store for you!"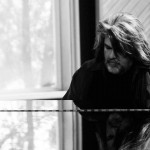 Rusty Golden has had other co-writers within the Gospel field, although he has written with many others in the Pop and Country fields. He has written with Jerry Salley and Jim McBride, a well-known Nashville songwriter who authored "Chatahoochie" for Alan Jackson. Golden talks about the writing process: "Although I have written with complete strangers, I'm a creature of comfort and tend to stick close with folks whom I know best and whom I have had a great relationship with when we aren't writing, like Jerry and Jim. But with Dianne, we had finished quite a few songs before even meeting. That was just one of those special things that really clicked for us early on."
Jerry Salley, co-writer of "John In The Jordan," says this about Golden: "Rusty Golden is not only a great songwriter, but he is a great friend. He has an incredible ability to come up with hooks that are catchy and real, and the way he creates fresh melodies are second to none. By far one of my very favorite people and co-writers!"
Golden talks about another of his favorite co-writers, Jeffrey Steele, not to be confused with Southern Gospel singer, writer and pastor, Jeff Steele. "Jeffrey is about the biggest songwriter in Nashville. Jeffrey's a really phenomenal writer and singer/musician. He's as good as anyone I have ever seen. Anyone."
"The creative process changes with each song," says Golden. "It can be as simple as me doing my thing to a great set of lyrics by Dianne, or starting from a catchy title or idea. Jerry had the title for 'John in the Jordan'. I managed to write about my Mom's fear of swimming in the 2nd verse," laughs Golden. "I had the initial idea for 'Between 12 and 33' and 'I Want to Thank You'. But Jerry and Jim helped me finish '12 & 33' and Jerry and I finished 'Thank You'. All the songs I just mentioned went to number one including, 'What Salvation's Done For Me' by Dianne and I. I'm hoping the Booths will have the same success with 'What the World Needs to Hear' as they did with 'Salvation'. That would be great for everybody!" Golden laughs and then says, "I'm really proud of the song and think it will touch a lot of folks. I sure hope so anyway."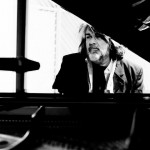 Rusty Golden has also written with whom he calls the 'amazing' Gerald Crabb for secular radio. "I know your readers are probably as big fans of his writing as I am. I think 'Through the Fire' is the best gospel song I've heard since I played with the Rambos when I was 14 and got to hear all those classic Dottie songs. That says a lot." Gerald Crabb thinks highly of Golden as well. "I think Rusty Golden is one of the most talented guys that I have ever met. He has mastered basically every genre of music. He has taken years and years of musical experience and carried it over to the Christian music audience. Therefore we are blessed because he does it right. This is what you can expect: great melodies, great structure, and great substance; add to that a lot of heart and soul and you've got a great Rusty Golden song." Crabb adds, "I'm proud to call him my friend."
Even though legendary people in the music industry surrounded him all of his formative years, Rusty Golden says that the most influential person in his life has been his father. "It was not one particular thing he said or did, it was everything! He moved his poor little farm family up to the big city in 1965 to sing with The Oak Ridge Boys. He is still singing with them. I have been able to be around all of that stuff since I was six years old. Yeah, my dear precious daddy. No doubt."
Golden has acquired a lot of knowledge and experience in both the secular and Christian music fields from his years of being involved in every area of recording from writing to playing to production. "I think the secular world, whether we are talking about music, movies, TV or any other form of entertainment, has got promotion down to a science. This shouldn't come as a surprise to anyone," says Golden. Christian music promotion could improve, however. "Truly, to me, there's nothing that money can't help with as far as better production, both in the studio and on the road."
 "I have been around from where the Oaks were at their peak in Gospel back in the early 70's, to the depths of almost going broke in the mid 70's, to their sold-out arena status in the 80's," Golden remarks. "I watched them have a full band when not very many folks would attempt it and they were just barely getting by back then. Even when they were at a very low place money-wise, they never cut back on the band."
"Now mind you, there weren't tracks back then so that was not an option. I know that most groups today who use tracks, and I'm aware that it's almost everyone, would love to have a full band on stage to give the shows some musical spontaneity. Mind you I did say most, as I'm sure that some are quite happy with those tracks that they don't have to feed, that don't take up room on a bus, and that don't get sick," laughs Golden.
"This is a very bold statement but I don't think the Oaks would be the powerhouse live concert group that they are, had they not gone through those tough days with a full band," says Golden. "It was only after they added a drummer and bass player to the piano and guitars that they advanced to another level. It gave them a more exciting sound that was always too loud for some, but for most, it was just what they needed to get the message across." There appears to be a slight trend within Gospel music today to return to a live band on stage as artists work harder to get their message across.
Gospel music has also been a source of good friendships through the years to Golden. He mentions a few of his favorite people. "Dating back to the days when my Dad was a full time Gospel singer, to working with Buck, Dottie and Reba Rambo as a teen, I met so many big Gospel folks. Today, I know a few quite well. Both Bill Gaither and Connie Hopper have been very complimentary towards my songs and me. Every time I see Connie she asks about my Mom by name. That means a lot," says Golden. "But if I had to put it all on one person, Ronnie Booth has been a class act to me since the day I met him. What a dear friend he has been to me through my ups and downs. He never judged me; he's just a real Christian man. And that's what he would want me to say about him. He walks the walk. God Bless him."
Many Gospel artists from the Booth Brothers to Karen Peck and New River have recorded Golden's songs, but he has a wish to be recorded by another type of artist entirely. "As far as what artist would I love to hear do one of my songs, that's easy: Elton John. He was my favorite in the 70's. He's still a huge act. Plus he would tear one of mine up. Most of them are piano based and I have a similar melody writing style as he does since I stole his!" laughs Golden.
Rusty Golden appears very relaxed with an artist-type personality that is engaging and charismatic sense of humor. "Well, I suppose the laid-back thing might be from my trying to be more like my dad," says Golden. "I promise you there was a time in my life where I was more driven, as far as every day just go, go, go, especially in my teens, 20's and 30's. Once I have a project to put all my attention to detail into, I still have the tenacious drive that is just a part of my DNA." Golden concludes, "Honestly, I don't believe you can tell certain folks who are so wound up and driven to take a breather or to slow down. They would go crazy. Some folks are just real go-getters, Lord love 'em."
Through his laid-back style and personality, Golden has made many friends within the industry. However, he admits that because he doesn't fit the current style of a Gospel music singer, he is sometimes misunderstood. "Some folks will always have a wall up to someone who is different than them," Golden says. "I realize that I am different. My hair is a little shaggy and I dress a little funny to some, but down deep I'm a good southern boy who loves his Mama." Golden continues, "My advice to folks who have a hard time accepting others would be to really live the Golden Rule. Put yourself in that person's shoes. Unless a person gives you a reason to not like them, let's say, with their actions, then step back and put yourself in their shoes."
Rusty Golden's shoes have not always walked in easy places. "I have gone through hard times and honestly continue to go through them, both personally and professionally," admits Golden. "I think all we can do is pray, ask for prayer and try to keep our chin up. Look around and see if there is something or someone that you are thankful for. Let them know you care as much as you can."
"I have gone through some really tough times when I didn't know how I was going to make it," Golden shares. "Somehow God would always make sure there was just enough to make it another month, or week. It's not a fun place to be but a good friend of mine and one of the biggest songwriters in Nashville told me that sometimes the down times are God's way of helping you fine tune what direction is best for your life. That He has plans for us all, all the time and it's during those bad old low points that we all tend to be better listeners. I hope that your readers will take a second and say a prayer for me right now. I would really appreciate it."
Photographs by Scarlati; Courtesy of Rusty Golden
For more information on Rusty Golden visit him on Facebook at
http://www.facebook.com/pages/Rusty-Golden/164493143561035?fref=ts
For more information on Dianne Wilkinson visit http://www.diannewilkinson.com/
First published by SGN Scoops in January 2013. www.sgnscoops.com
By Lorraine Walker