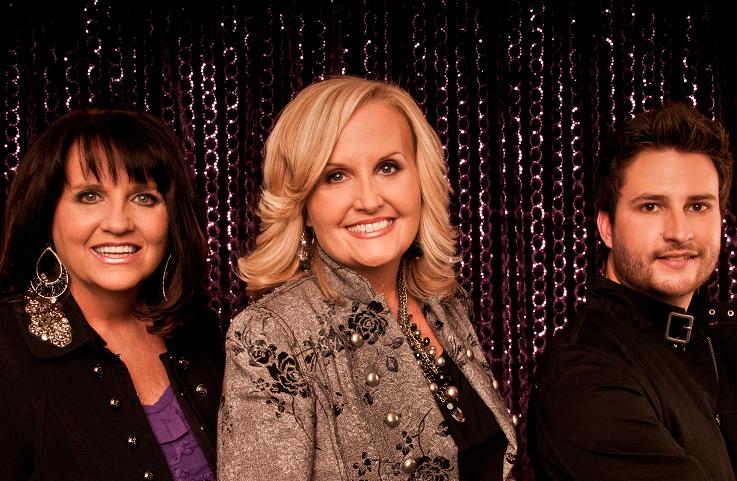 SGMRadio was thrilled to chat with the delightful Karen Peck Gooch, as we begin a new regular feature entitled "In Depth With". We will try to allow you to get to know your favorite artists just a little better by asking questions you may have always wanted to ask. If you have a favorite artist please email us and tell us what you would like to know about them!
Karen Peck is well known to Gospel Music fans, having begun her singing career in 1981 with The LeFevres who then became known as The Nelons. Ten years later, Karen Peck and New River (KPNR) was born as Karen fulfilled a dream to travel full-time with her sister Susan. Today, Karen's beautiful, soaring soprano voice is still joined by Susan's melting alto vocals. The Peck sisters are joined by Jeff Hawes, who adds a rich lead/tenor that makes Karen Peck and New River an audience and radio favorite.
When asked to tell us something about each of the group's members, Peck says: "Susan is loyal. Jeff is committed. Rickey is stable. Matthew is witty and smart. Kari is witty and organized. Trip is funny but is a great bus driver." About herself, Karen says she has a "genuine love for people". This love shows through Peck and her group, both onstage and off. The KPNR team has melded together to become a cohesive unit that continually strives to give their best. The trio has seen the fruit of their labors with several acknowledgments and nominations in Christian music awards.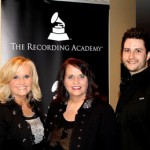 Karen Peck and New River are multi-award winners with The Singing News and the Gospel Music Association's Dove Awards. They have been nominated for Grammy Awards three times and many of their songs have reached number-one status on the Singing News radio charts.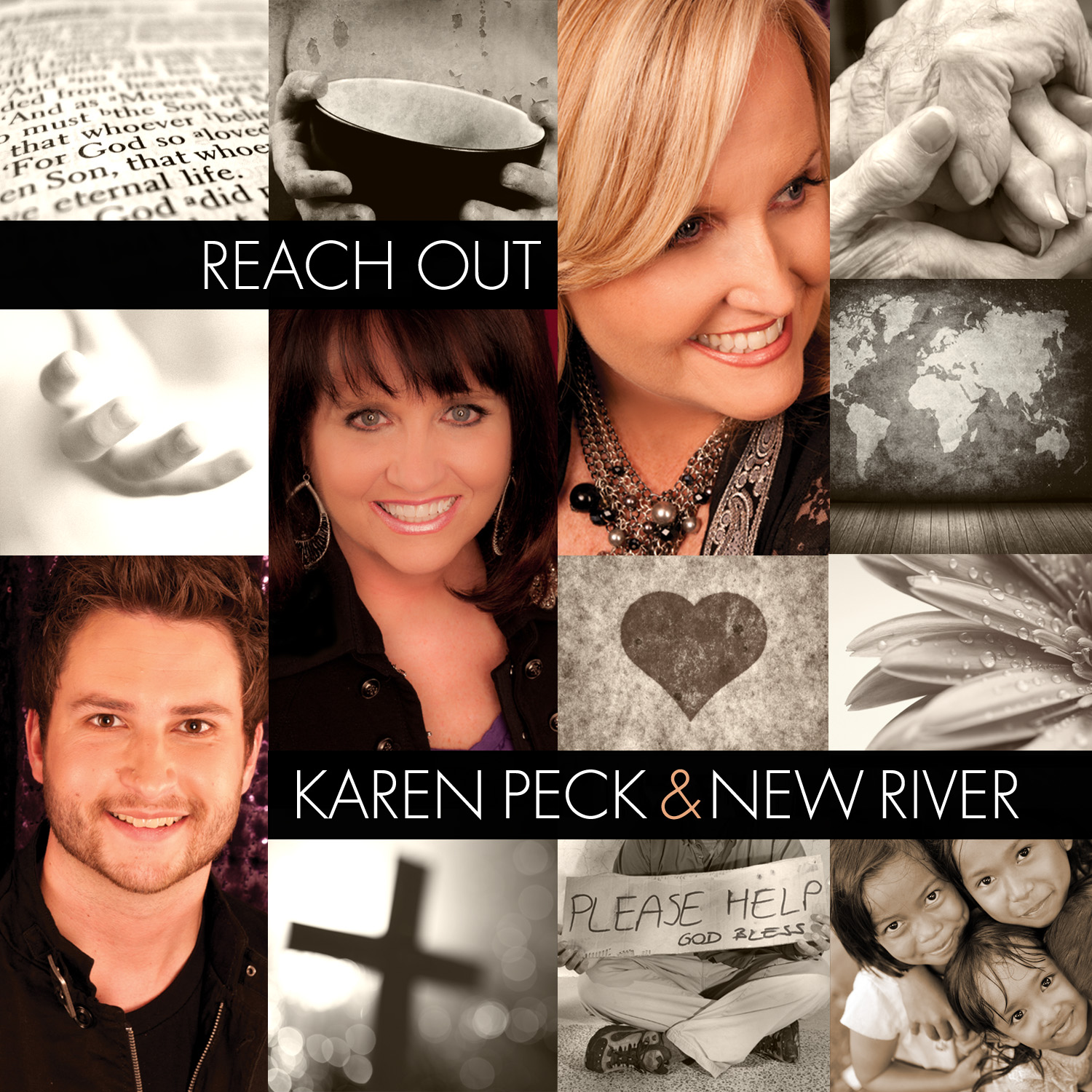 Reach Out is the latest project for Karen Peck and New River, and the current single, "Sustaining Grace" is receiving a good response.
Reach Out received two Dove Awards and has garnered at least two number-one songs at the time of this publication. The trio is in the process of recording a new album to be released this year. Karen also recently released her solo CD entitled How You Walk The Miles, to the delight of her many fans. Her lovely soprano is instantly recognizable and her passionate delivery makes each song an instant favorite.
With over 30 years in Gospel music, Karen Peck has sung hundreds of songs. However, "Four Days Late" is still her favorite song to perform because, she says, everyone can relate to the song. The Singing News proved the popularity of the song with the choice of "Four Days Late" as 2010's Song Of The Decade.
Karen Peck seems to have accomplished so much in her illustrious career, but in the last couple of years she experienced something new: performing in the film "Joyful Noise" starring Queen Latifah and Dolly Parton. "I had a wonderful experience filming this movie!" says Peck. "It was one highlight of my career. I walked away feeling very proud to be a Christian and meeting actors that proclaim His name! Right now, no plans have been made to do another movie but I'm waiting next to the phone!"
Karen Peck is not only an accomplished vocal artist and movie actress, but also has been honing her talent as a speaker. "I've done several ladies' conferences," says Peck.  "We do an annual conference in October at North Highland Baptist Church in Warrior, Alabama." Peck speaks to the hearts' of women through her experience as an artist, wife and mother. Karen and Ricky Gooch have two children, Matthew and Kari. When asked how she keeps her family strong, Karen replies, "By making sure that we live our lives to the best of our abilities for Jesus Christ."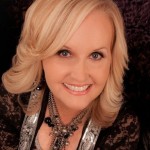 As a communicator and minister, Peck knows she needs to keep her own relationship with the Lord strong and vibrant. She does this through taking in all she can from Christian speakers and authors.  "I love to read Christian books," says Peck. "I also listen to Pastor Jentzen Franklin, Joyce Meyer, Beth Moore, T.D. Jakes and Johnny Hunt." Bible study is also important and she says that one passage that has spoken to her personally is 1Corintians 10:13, which says, "God is faithful."
Relying on God's faithfulness in a new year is important for all of us, as we look ahead to what we hope to achieve. Peck says she has several personal goals for 2013. " This year, more than ever, I want to draw closer to God," says Peck. "To read His Word, and listen to His voice."
Finally, we asked Karen what twitter-sized comment she would like our readers to remember about her. Karen laughs and replies, "I'm really not a blonde, I just act like one!"
For more information on Karen Peck and New River:
Website: http://www.karenpeckandnewriver.com/
Facebook: http://www.facebook.com/karen.p.gooch?fref=ts and http://www.facebook.com/pages/Karen-Peck-and-New-River/81762389595?fref=ts
Twitter: Â https://twitter.com/karenpeckgooch
Questions or comments: sgmradio.lorrainewalker@gmail.com