By Lorie Watkins
Hey Y'all! I hope and pray that all of y'all are doing well. I've discovered in our travels this summer so far that it's HOT everywhere this year. I heard someone say just the other day that they felt a little fall in the air and I hope and pray that they are right. If you've read last month's article, you realize that I like mixing things up somewhat and this month is no exception. So far we've talked with several industry people and musicians/singers from the more bluegrass side of gospel music.
This month you are going to learn a little more about a friend of mine who is an extremely talented musician who's a little more, okay a lot more, southern gospel but has a love for bluegrass. We had the honor of being part of a concert to benefit St. Judes Research Hospital recently in Gainesville, GA, and I must say that it was a huge success in many ways. A great deal of money was raised for a wonderful cause by an audience who was generous in response to the groups and the speakers from the hospital. It is also at this concert that several new friendships were formed between artist with a like purpose in doing God's will and His work to the best of their abilities. One of those friendships was between myself and Roy Webb. This very talented young man left a positive christian impression on everyone I saw him talk with that night. I felt that he would be a great person to interview for this article because that is what our lives are all about. Representing our Savior not only in song and music but in our lives.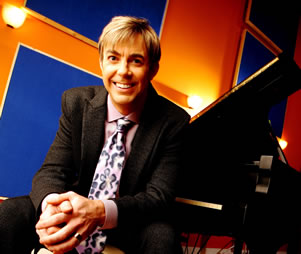 Having grown up in church, gospel music was in Roy's blood. But it was one day at the age of 14 that he attended a concert of the Kingsmen and Cathedral Quartet and it pretty much changed his life. It was then he knew that he wanted to be a part of this great music. Roy had been blessed with a great corporate job, and while various groups had made offers, he wanted to wait for the "right" opportunity. He felt like that opportunity had come when Ernie Haas and Signature Sound approached him back in 2003. That was his first full time position.
Roy is now currently with one of his all time favorite quartets, Gold City, and having a blast.
(Editor's note: As of August 31, 2010, Roy is no longer with Gold City. SEE UPDATE HERE)
During the time between these two positions he was blessed to fill-in and help several groups such as the Hoppers, Booth Brothers, Brian Free and Assurance, and a few others. Having been a part of the Gaither Homecoming tour for the better part of 3 years, Roy recalls a lot of great moments and some very talented people. He feels that being around and playing with very talented people only helps you to "step up your game" and believes that it made him a better musician. Roy shared that his favorite musician varies depending on the day. But on his list is an incredible group of musicians including Brian Sutton, Gordon Mote, Brent Mason, Jason Webb, Pig Robbins, Dirk Johnson, Ron Block, Ricky Skaggs, Bruce Hornsby, Diana Krall, among several others that he listed. Among his list of favorite singers includes all of the guys with Gold City, Alison Krauss, James Taylor, Harry Connick, and a few others but he also adds to his list some of the old school country stuff like Merle Haggard, George Jones, and Randy Travis.
Roy adds that he is really drawn to singers who are distinctive, those that you know who they are as soon as you hear their voice. Now as you might have already guessed, Roy likes all kinds of music from country to bluegrass, jazz, black gospel, He loves it all! He believes that all music borrows a little from each other incorporating it into that particular style and part of why music is the universal language. But he also adds that Southern Gospel is his favorite.
Roy shares with me that the best award to him is when someone wants to take your music home with them and continues to come out and see you in concert. Fan support at that level is the best award that one can have. But he is not without recognition in the award shows. While with Ernie Haas and Signature Sound, they were nominated for almost every award you could be nominated for and won group of the year. Roy himself has been nominated in the Top 5 for Musician from the Singing News to Diamond Awards. Although piano is the only instrument that Roy claims to play, he told of his long time desire to learn to play a banjo. I questioned him on this one since I'm a banjo player but he assured me that he has been a long time fan of and bluegrass music lover. He also thinks that he might be good at it. I think that with his talent level it's a huge possibility he'd be great. We'll have to get started on those banjo lessons the next time we're together.
Now we're down to the last two and hardest questions. Philosophy and future of music. Roy states " Music is emotional. It can make you happy, sad,. It can help mend a broken heart. The right song can change your life. It inspires people. It can make you feel better than any drug you could ever take. It can help you fall asleep, and the right song can cause you to have a great attitude all day long." He describes music as the best gift you can give or receive besides the gift of God's salvation. "I believe God created music to give us something to help make our lives better."
I agree with Roy on this and I for one feel extremely blessed to be someone that God has trusted to share this gift from Him. We all see that this world is changing and music is no exception. Roy shared with the popularity of Youtube, Itunes, etc. our music is extremely accessible. He believes that the popularity is spreading quickly because this music changes lives and for the better. "I feel we are in a time where people are hurting and searching for something to help them get through life. This music does just that." I think that everyone involved in this music would agree. It is a music of hope, encouragement, faith, and everything good that God has promised.
I hope that y'all have enjoyed getting to know Roy Webb this month. I hope that y'all will go out and see him and all the guys with Gold City when they're in your area. I look forward to the next time that we work together. Who knows we might even get Roy taught a song on the banjo! Remember that this life is full of ups and downs, highs and lows but with the Lord guiding us we will make it through on the winning side.
Check in next month to see who's gonna be next!
~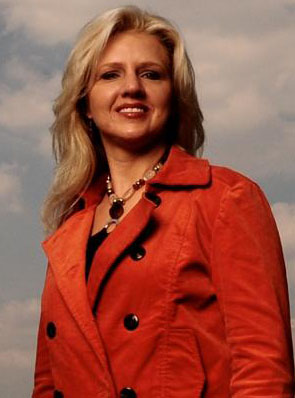 Lorie Watkins
The Watkins Family
www.watkinsfamilymusic.com
watkinsfamily77@yahoo.com