By Jennifer Cote
It's easy for me to get nostalgic, just thinking about Lemon Bars. As we gear up to celebrate twenty-five years at The New Deli this fall, I think back on all the ideas we tried out over the years. Making Lemon Bars for special orders was one of those ideas. One client in particular would place an order for the whole office on a regular basis; I suspect it was mainly because of their overwhelming affection for our lemon bars. They were good!
As the business grew we took a few of the more labor-intensive items off our menu. Lemon bars fell by the wayside. After all, it was pretty hard to make a batch of those in the midst of our busy morning prep. They really needed to be served fresh, so it was hard to produce a finished batch by lunch time.
But recently, a food article outlined a number of Lemon Desserts, sounding perfectly light and refreshing for hot summer days. My interest was piqued. I realized I might incorporate a few of the ideas into my lemon bar recipe. I borrowed some from a recipe for "Shaker Lemon Pie". Following the traditional recipe for such a pie (top crust included, plus extra egg) didn't seem appealing; perhaps a bit too rich. But I loved the Shaker-style idea for the lemons: Whole lemons, sliced quite thin, are gently stirred into the sugar and allowed to steep overnight, mellowing and flavoring the sugar.
Anyone who knows me well knows I'm always looking for short-cuts. Zesting those lemons before making the lemon bar recipe had always been a sore point for me. Yes, a bit time consuming. But slicing them seemed perfectly efficient. And what a great way to get extra nutrition from the rind of the lemon; being full of bioflavonoids, I decided that eating a few of those lemon bars would be downright good for me!
I was curious to learn some history on the Meyer Lemon (best used in this lemon bar recipe); connoisseurs have become familiar with the term for this milder, sweeter lemon. The typical grocery store lemons of the past have always been the Eureka Lemon, a tarter lemon that can have a harder, thicker rind. But thanks to Alice Waters and others who have lobbied for it, the Meyer Lemon has become much more familiar to the general public, who might even find the coveted Meyer at local markets and specialty grocery stores.
With a Meyer Lemon tree in our front yard, bearing almost year-round, and considering the interest many have taken in "going local" in their purchasing and menu-planning, I figure I'll do my part and offer up some of those Lemon Bars to our local patrons. We've sampled several batches, and so far, it's a thumbs-up all the way.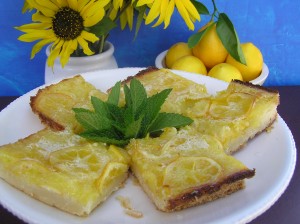 Shaker-Style Lemon Bars
These bars are similar to the classic Lemon Bar recipe most folks have had, except that they're even easier to make, and taste even better! In the Shaker tradition of using whole slices of lemon, this dessert offers full lemon flavor, with just the right amount of topping to keep the crusty texture of the bottom layer. Serves 8 or so.
Ingredients:
2 large lemons, preferably Meyer, organic*
1 1/2 c. granulated sugar
1 1/2 c. flour
3/4 c. butter
3/8 c. conf. sugar
3 eggs, well beaten
3/8 tsp. salt
The day before, prepare the lemons. Wash and cut the lemons into paper-thin slices. Put the slices in a large mixing bowl, add the granulated sugar and toss well to coat. Cover bowl with plastic wrap, letting it rest overnight, stirring occasionally. Use: > 2 lemons with peel on, sliced thin* > 1 1/2 c. sugar
The next day, make the crust, processing until crumbly and pressing into 9″ sq. pan, and partly up the sides: > 1 1/2 c. flour > 3/4 butter > 3/8 c. confectioner's sugar
Bake crust 15-20 minutes at 350 degrees. Prepare the filling by stirring the eggs and salt first, until smooth: > 3 eggs > 3/8 tsp. salt
Mix together gently, the sliced lemon/sugar mix and the egg mixture: > Sliced lemons and sugar > Eggs/salt
Bake 20-25 minutes more, until it sets up. Cool, then cut with a very sharp knife. To make a more elegant dessert, serve with a scoop of ice cream and a sprinkling of poppy seeds.
* If Meyer lemons aren't available, one might use only one whole lemon, adding the juice of the other lemon, if not the whole thing
~
AUTHOR BIO – Jennifer Cote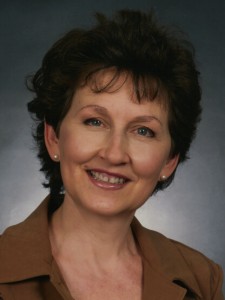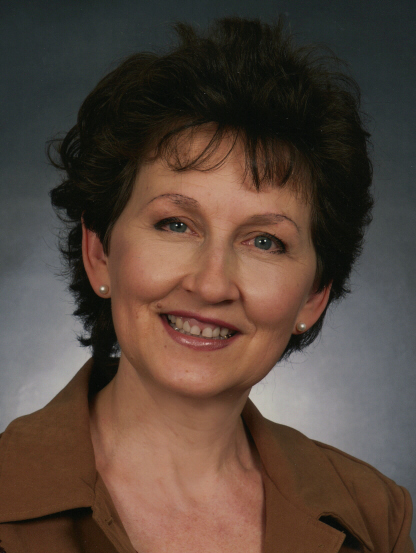 Jennifer Cote, with husband Tom, opened The New Deli in Pinole, CA in 1985. Her cookbook, "From the Land of Milk and Honey", is available at the shop, and online. More recipes, plus a lunch and catering menu, can be found at pccuisine.com. Comments, questions? Email Jennifer at thenewdeli@hotmail.com.