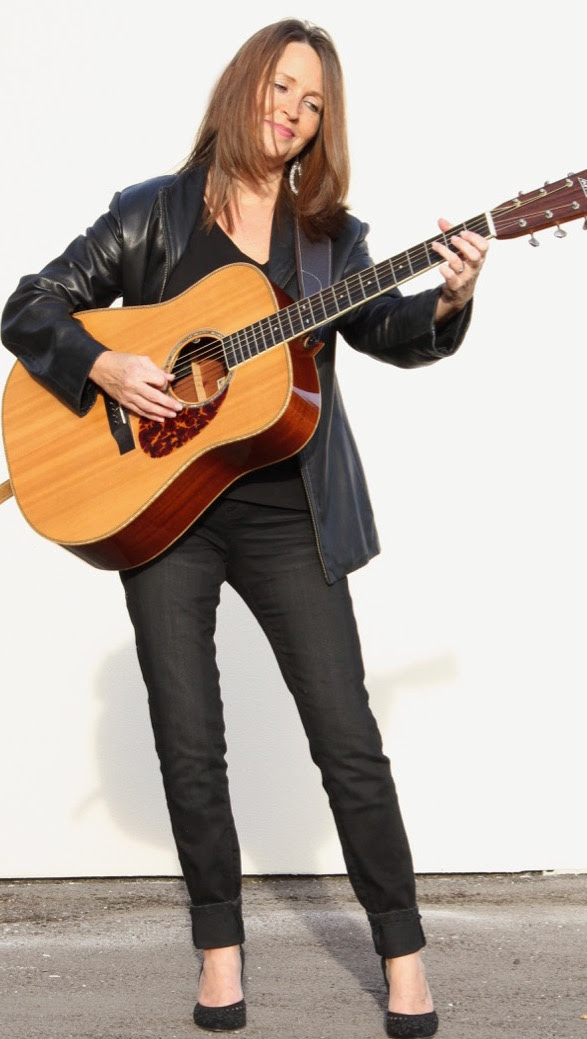 NASHVILLE, TENN —Â LaTresa & The Signal have announced the June 7, 2019 release of The Blood and the River, a collection of original Bluegrass Gospel songs on BoonDog Records.
The Blood and The River is the 3rd album from LaTresa Smith.
The group, fronted by singer/songwriter, LaTresa Smith, has been playing together since 2004 and boasts musicians with diverse musical backgrounds.
LaTresa Smith (guitar, singer, songwriter) was born in Florence, AL and grew up throughout the South singing with a family band, The Hester Brothers, featuring her father and his brothers, all ministers. The group performed traditional country and Southern Gospel music. LaTresa remembers listening to bluegrass music on Saturday nights in an old store in Mississippi and dreaming of one day having a bluegrass band of her own. She moved out west as a young adult, but returned to the South, first to Kentucky, and eventually settling in Nashville.
In 2003, LaTresa released her first bluegrass CD, Free Spirit, with 12 original progressive bluegrass tunes. She formed her band shortly thereafter and later released a second more traditional CD, Love, Babies, Jesus and Sweet Potato Pie.
The Signal is rounded out by the talents of 3 skilled musicians. Randy Smith (upright bass) is a University of Memphis music graduate. After gaining extensive experience playing jazz and blues on Beale Street, he moved to Nashville in 1999 and became an original member of The Signal in 2004, also serving as musical director for the band.
Kyle Wood (mandolin) is a native of Nashville, a former founding member of Crucial Smith, a rock enthusiast, and an artist/songwriter in his own right.
Markus Stadler (banjo, dobro) is originally from Munich, Germany. An original member of The Signal since 2004, he is not only an excellent instrumentalist but also a songwriter and accomplished sound engineer.
The latest CD was recorded at Stadler's Bumpin' Heads studio. The Blood and The River includes some fine guest artists, including Ronnie McCoury, Roland White, Tim O'Brien, Billy Droze and Dale Ann Bradley. All 12 tracks were written by LaTresa, with "In The Valley" being a co-write with Kyle Wood.
Two preview tracks are available now. "Bright Star" featuring Billy Droze with Pat Flynn on guitar; and  the title track with Ronnie McCoury on mandolin and Rob Ickes on dobro.
LaTresa & The Signal create a fresh and unique sound derived from individual life experiences and musical heritages, and bound together by a love for bluegrass music.