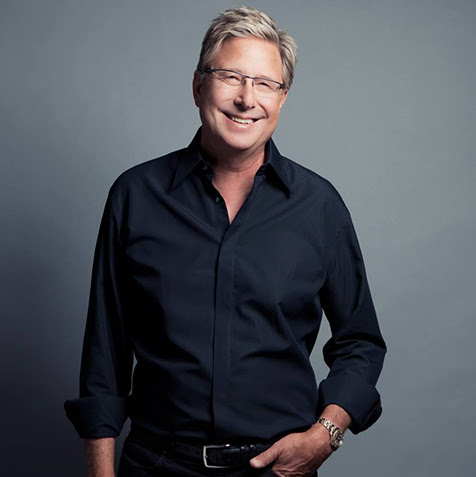 NASHVILLE, Tenn.  – Earlier this morning, the Gospel Music Association (GMA) revealed the latest slate of inductees and honorees for this year's GMA Honors & Hall of Fame Ceremony, to be held on Wednesday, May 8, 2019 at Lipscomb University's Allen Arena in Nashville, TN.
Don Moen – internationally renown worship leader, singer, songwriter, author, and executive – was announced as one of the individuals slated to be inducted into the GMA Gospel Music Hall of Fame.
Upon hearing the announcement, Moen commented:
"It is a great honor for me to be among those chosen for induction into the Gospel Music Hall of Fame, joining so many of my heroes both past and present who have impacted Gospel Music worldwide.
As an artist, songwriter, producer and label executive, I have had the privilege of working with so many incredibly talented people over the years who have influenced my life greatly and made it possible for me to fulfill my calling. I am eternally grateful for each one and thankful to the Gospel Music Association for this honor."
Moen is set to be inducted alongside Tramaine Hawkins, Dottie Leonard Miller, and Janet Paschal. In addition the night will honor Don Finto for Caleb Company, LaDonna Boyd for R. H. Boyd Family Endowment Fund, Roy Morgan and Gary Gentry for Premier Foundation and country group Rascal Flatts.
Don Moen, a pioneer of the modern Praise and Worship movement, has spent his career as a worship leader, producer, songwriter, and music executive. Moen has sold over 5 MILLION records during his career. While a student at Oral Roberts University in the early 70s, Moen began touring with the musical group Living Sound and evangelist Terry Law. By 1986, Moen had recorded "Give Thanks" for the Hosanna Music! praise and worship series at Integrity Music, where he would serve as creative director, executive producer, and eventually, president of the label. During his tenure there, he sold more than 5 million units and signed worship leaders and songwriters, such as Paul Baloche, Ron Kenoly, Darlene Zschech, and many more. Today, Moen lives in Nashville, Tenn., with his wife, Laura, where he is president of Don Moen Productions and oversees his international nonprofit ministry, Worship in Action.
CONNECT WITH DON MOEN: