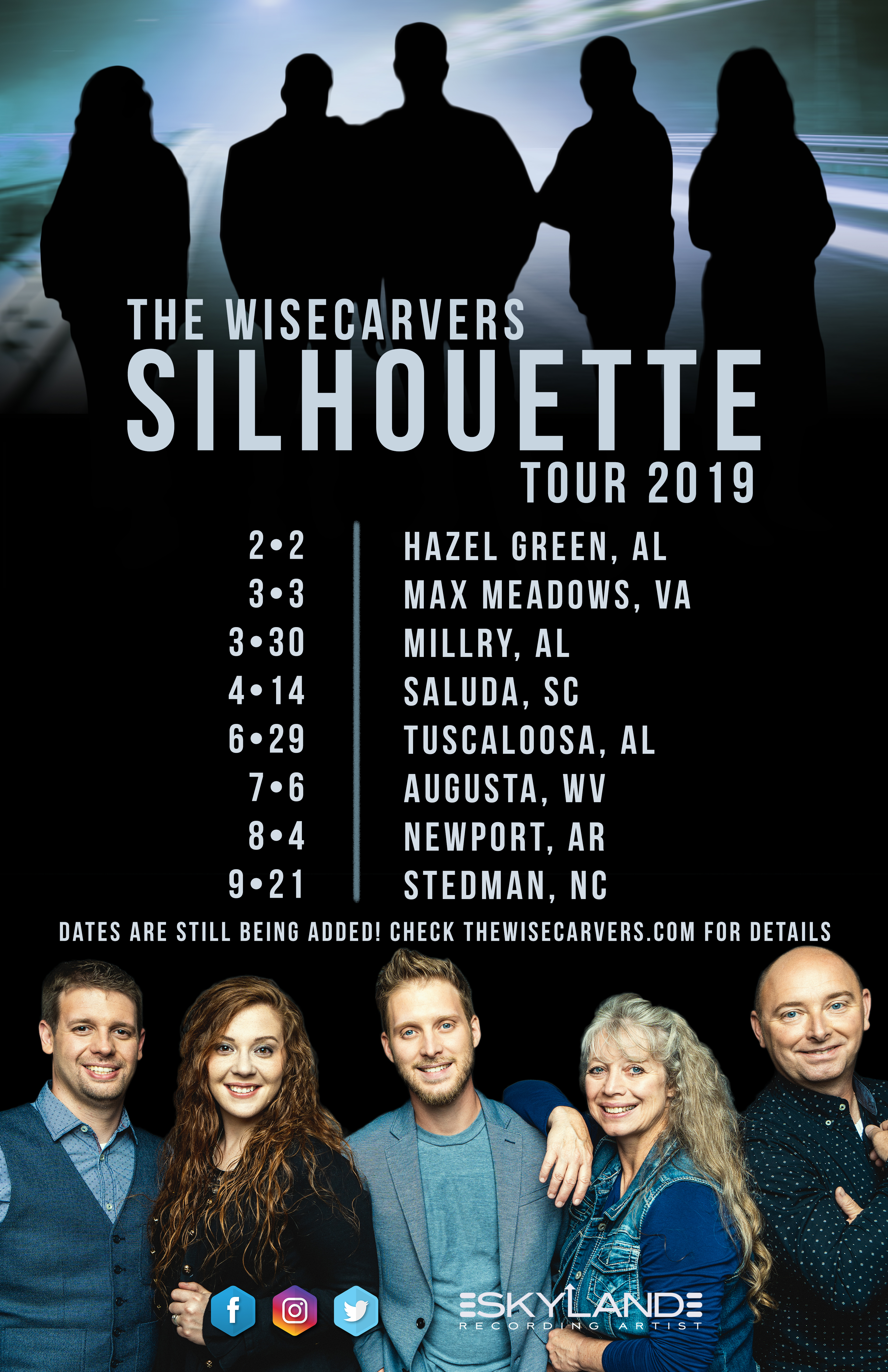 Dove Award nominees and Skyland Recording Artist, The Wisecarvers, have announced the
launch of their 2019 Silhouette Tour beginning February 2nd. The Silhouette Tour, named after
the group's latest album, will feature songs from their current project along with fan favorites
and previous radio hits. Coming in on the heels of their fourth Singing News Top 20, their newly
released single, "Best of Forever", has already become a concert favorite. Lead singer, Chase
Wisecarver, states, "The songs we wrote for Silhouette are very personal to us. We wrote about
the things we were facing, about the way the Lord was speaking to us in those moments.
We're thankful for this tour and the doors God has opened to share these lyrics. Our prayer is
that He be glorified at every service and people are blessed and drawn to Him." The Silhouette
Tour will give audiences a chance to hear music not yet released to radio and catch a glimpse
of what inspired their writing for the album. Dates are continually being added to the tour so be
sure to check out www.thewisecarvers.com for a full schedule and details.