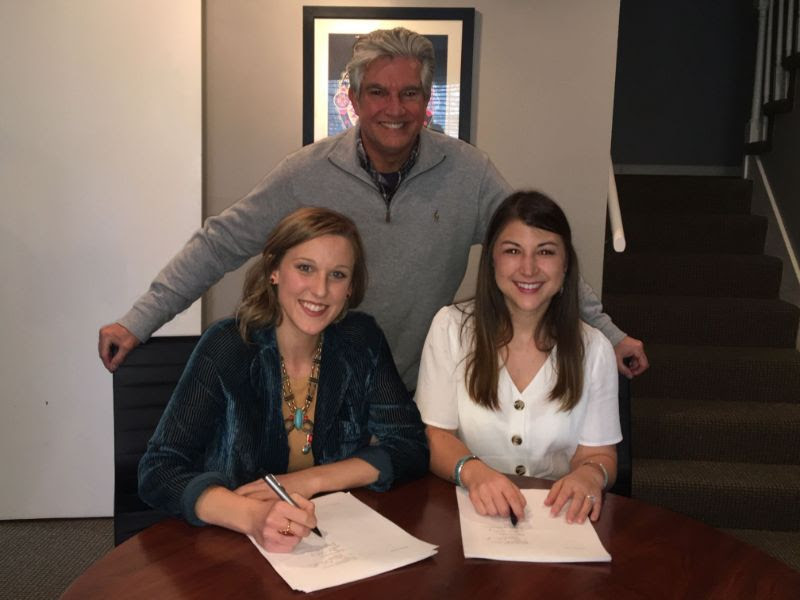 Nashville, TENN – Relationship building comes quite naturally to Sara Zebley and Hayley Prosser, known as the Americana/Folk duo Steel Blossoms to their ever-growing base of fans and friends.
Like musicians did in the troubadour days of decades past, the two artists have traveled the country, sharing their stories and songs, and making fans one venue at a time. Their smart, raw and often cheeky lyrics are relatable, and their friendly, conversational style draws fans into friends. Friends on and off stage, the duo creates lasting relationships fostered with ongoing personal outreach and consistent communication. Fervent fans of Steel Blossoms have provided funding for recorded projects, transportation and more; a testament to the girls' ability to create relationships that continue to bloom.
"The greatest lesson we've learned from being active in the music community," Hayley says, "is that this business is all about relationships, relationships, relationships."
Now, the duo has established a significant new relationship, signing a recording deal with Nashville's newest Americana label, Billy Jam Records, Â headed up by industry veteran and venerable songwriter/producer, Jerry Salley.
"I could not be more excited about having Steel Blossoms as the first act signed to this label," Salley says. "These girls have an unparalleled gift for crafting clever, insightful songs, and for making a personal connection with  their fans." 
Zebley and Prosser met by chance at a festival in their home state of Pennsylvania, where they were each performing with separate acts. They recognized a unique chemistry almost immediately, and soon the friends established a musical duo based on their shared and unique perspective and their passion for storytelling and crafting songs. Eventually, the two relocated to Nashville.
The duo's first album on Billy Jam Records is set for release Friday, April 26, 2019.