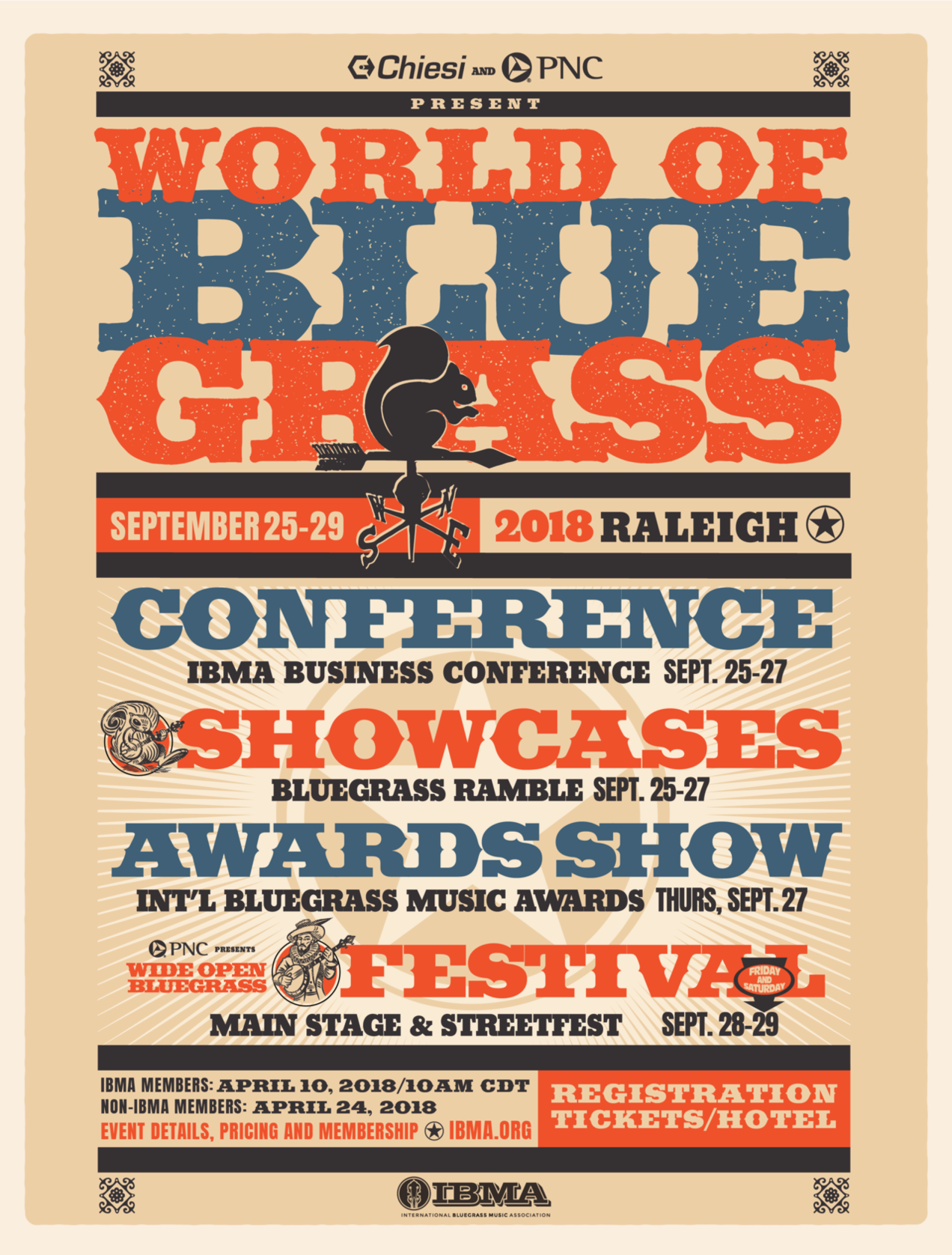 World of Bluegrass is simply the biggest week in bluegrass!
Wide Open Main Stage, two nights of a one-of-a-kind urban bluegrass festival, 
a star-studded IBMA Awards Show,
the innovative Bluegrass Ramble, showcasing artists who are breaking through and breaking new ground,
and the IBMA Business Conference, where the whole world of bluegrass gathers to do business.
Raleigh, NC's single biggest event of the year, World of Bluegrass is held in the heart of the city. Find out what happens when Raleigh hospitality combines with the excitement of IBMA and bluegrass…
 You don't want to miss it!