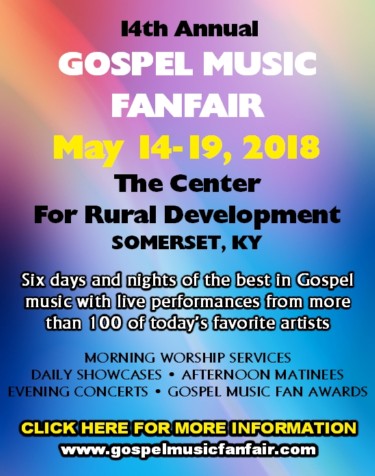 Nominations for the 2018 Gospel Music Fan Awards are still being accepted. The nomination period, which began December 2017, was originally scheduled to end on February 5, 2018. However, due to technical issues causing the online nomination ballot to be offline for a few days, the deadline has been extended to February 20, 2018.
Gospel music fans can list their choices in 31 categories. The second and final ballot listing the top ten nominees in each category will be published March, 2018.
The program remains 100% fan-based and Gospel music fans can nominate their favorites in multiple progressive and traditional conservative sub-genres including Southern Gospel, Country Gospel and Bluegrass Gospel.
Awards will be given as winners are announced at the 2018 Gospel Music Fan Awards ceremony on May 19, 2018, during the 14th annual Gospel Music FanFair at the Center for Rural Development in Somerset, KY.
Visit www.christianvoicemagazine.com for voting rules and to access the online nomination ballot until February 20, 2018.