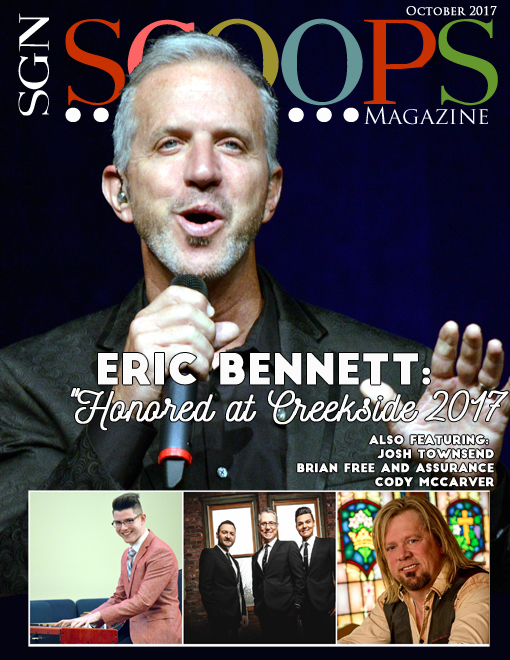 Welcome to the October 2017 issue of SGNScoops Magazine. We are thrilled with the variety within our pages this month and our writers have crafted many fine features for your reading pleasure. Most of you will recognize one of the best bass singers in our industry today, our cover story, Eric Bennett. He is being honored by Mr. Jerry Goff at the Creekside Gospel Music Convention. Be sure to come to Pigeon Forge for this incredible evening on Oct. 30. Â Catch the news about another Creekside guest, Brian Free and Assurance.
Erin Stevens talks to Legacy Five's pianist Josh Townsend; Fayth Lore features Southern Gospel Sweetheart Abby Paskvan; Robert York highlights the SGMA Hall of Fame; and Charlie Griffin takes us back to the early days of Southern Gospel promotion. Don't miss Craig Harris' images of the Booth Brothers and Jason Crabb. Sarah Murray interviews Confederate Railroad's former bad-boy, Cody McCarver, in a revealing feature about how Jesus can turn a life around 180 degrees.
All of this plus music reviews by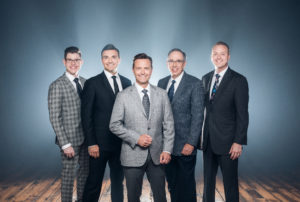 Randall Hamm and Kaleb Powell, radio charts and monthly articles from Selena Day, Nathan Kistler, Vonda Easley and Rob Patz. Also, Leslie McKay gives us the wrap-up on the Vernon Alabama Gospel Music Weekend. We hope you read this issue cover to cover and don't miss a thing. We hope you read about the difference God can make in your life today.
Thanks to all of you for your kind words when you met up with our publisher, Rob Patz during NQC. We hope to see you all at Creekside in a few short days.
If you have any questions about Creekside, write to Rob at rob@sgnscoops.com. Also, tell me what you think about SGNScoops this month by writing to me at lorraine@sgnscoops.com.
Read the Issue version online HERE
Download The PDF SGNScoops Magazine HERE
Find SGNScoops Magazine On Facebook HERE