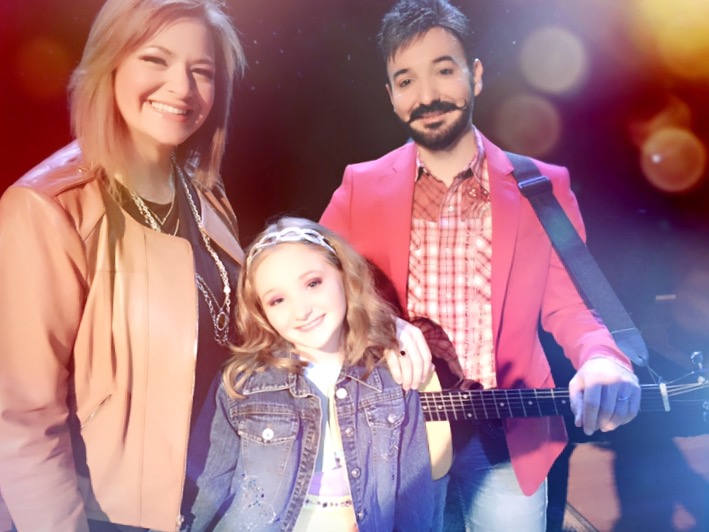 BRANSON, MO — The Frosts​ (formerly The Michael Frost Trio) are excited to announce the release of their very first concept music video, "Love You Just the Same," also a forthcoming radio single. The video made its debut on social media outlets on July 5, and will be featured on an upcoming episode of "Gospel Music Today" with Ken Grady.
The video, shot at God and Country Theatre in Branson, MO, features the husband and wife team of Michael and Jen Frost, along with their daughter Jael, who make up the family group. "Love You Just the Same," written by Michael, was well-suited for a concept video, he explained.
"The song tells the story of a troubled young woman who suffers with an addiction. The song goes on to tell how she found hope and redemption," Michael said. "The song presents a clear, simple message — showing love to someone in spite of your differences. We have all been quick to condemn those who may have different convictions, those who may have a troubled past, those who may be struggling with an addiction, etc. Instead, shouldn't we strive to show love and compassion, and share the message of hope found in Christ? Jesus loves us all just the same — no matter what. We should, too. The images in this video convey that message beautifully. There are very powerful images here, and the response thus far has been tremendous."
The video coincides with an upcoming radio release through Mansion Entertainment. The Frosts are also in the planning stages of an upcoming album, also to be released with Mansion Records, featuring all-new material written by Michael. As a songwriter, Michael has written for many of the country's top artists, including The McKameys, Ivan Parker, The Dixie Melody Boys, and many more.
The video can be viewed on The Frosts Facebook page here: https://www.facebook.com/themichaelfrosttrio/videos/1646925885379472/ and also on their website (www.themichaelfrosttrio.com).
The Frosts make their home in Branson, MO, where Jen is currently a performer at Sight & Sound Theater. Contact The Frosts through their Facebook page, https://www.facebook.com/themichaelfrosttrio/