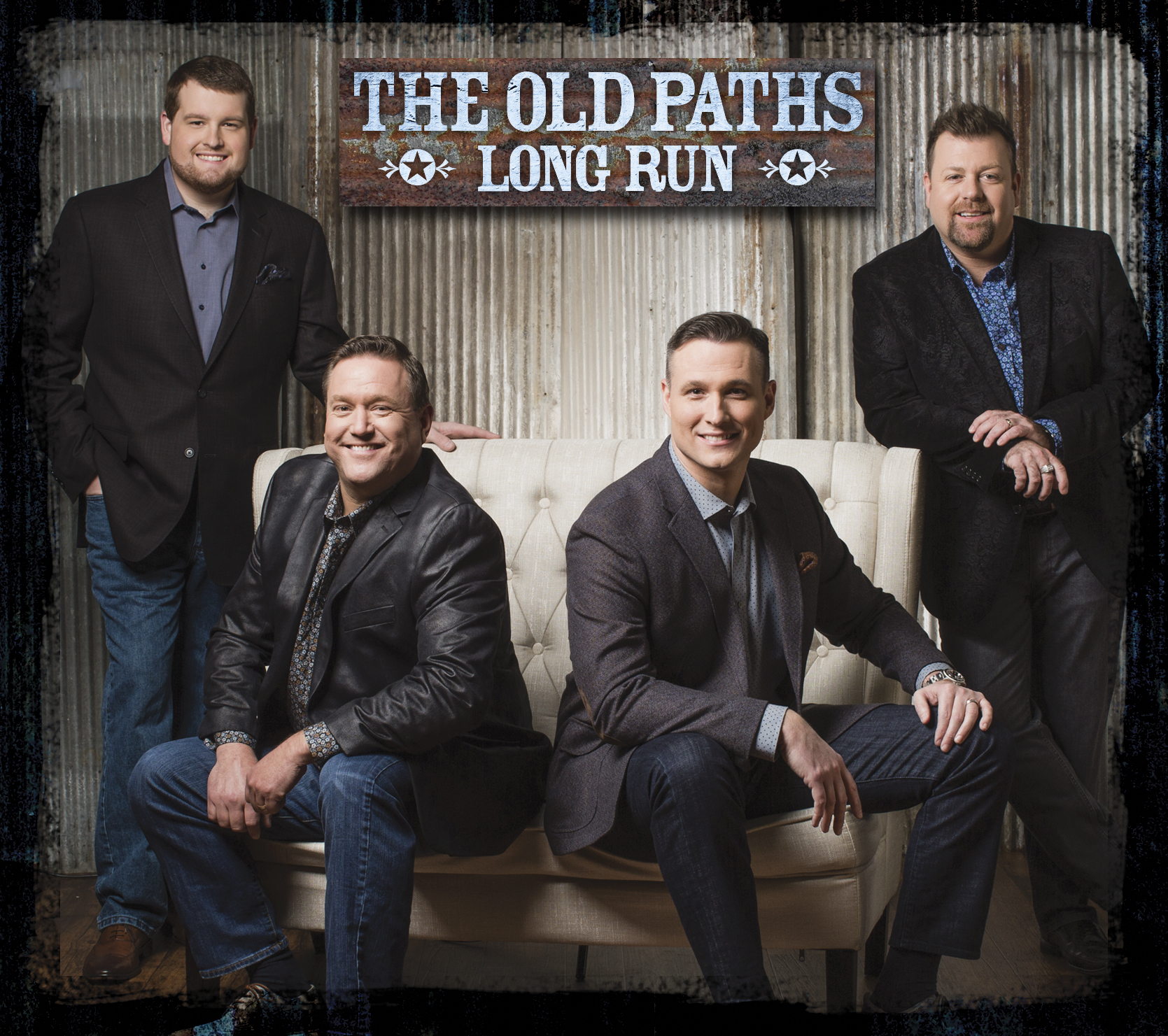 ARDEN, N.C. – Sonlite Records and Crossroads Music Group are excited to announce the release of The Old Paths' comeback recording. Entitled Long Run, this already critically-acclaimed six-song EP is releasing on Friday, July 14, 2017.
Long Run was produced by Jeff Collins and features six notable songs from some of the industry's brightest writers. Long Run takes on traditional Southern Gospel sounds and progressive numbers from award-winning writers such as Kenna West, Dianne Wilkinson, Rebecca J. Peck, Lee Black, Sandy Knight, and Rodney Birch. The EP's debut single, "Tangled In the Middle", was written by Regina Walden and is impacting radio now.
Chris White of Sonlite Records said, "It was very exciting to realize that we could re-launch the Old Paths back into the marketplace. We totally respected the group's reasoning for coming off the road and, had no idea at the time, that we could ever do this again. So, we are going to work hard in picking up where we left off in creating great music that will reach the hearts of people all over the world."
"We are so excited about our new project Long Run, which will release July 14", mentioned The Old Paths' Tim Rackley. "We were blessed with incredible songs by great writers. With Steve Ladd joining us at tenor, our time in the studio felt like we'd been together for years. We are so thankful that God has allowed us to be out on the road again. We had a great first night back and can't wait to see all our friends as we start touring again.
The Old Paths debuted songs from the new EP earlier this month at the Memphis Quartet Show. The group is currently filling up their calendar and are booking dates for the remainder of 2017 and well into 2018.
Steve Ladd said, "It's been 7 years since I've been a part of a quartet. I believe people will be pleased with this new release! Great songs. Heartfelt singing. What a great combination!"
Long Run available now for pre-orders on iTunes ( https://clg.lnk.to/xLtzH ).