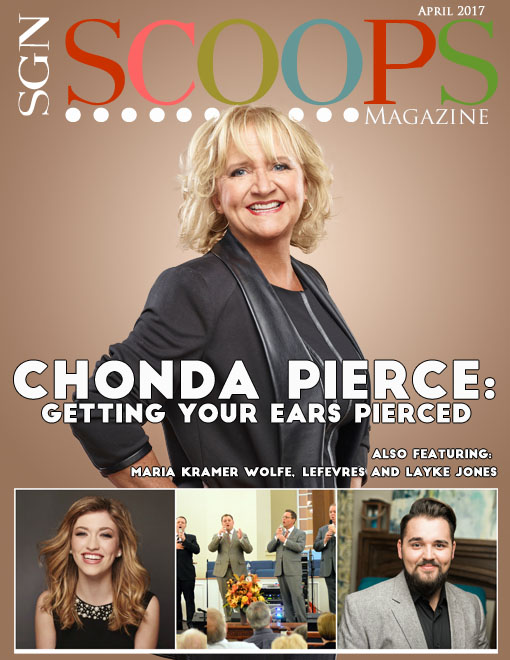 It's April and we invite you to celebrate the death and resurrection of our Lord and Savior Jesus Christ with all of us at SGNScoops Magazine. We are thrilled to have comedian Chonda Pierce as our cover story this month and we know you will enjoy this feature by Craig Harris.
We are positive you will also enjoy reading about The Sheltons, Layke Jones of The Jim Brady Trio, Maria Kramer Wolfe of The Kramers, Debra Perry and Jaidyn's Call, and Christian Country artists, American Pride. Through the lens of Craig Harris shows us glimpses of a recent concert with the LeFevres.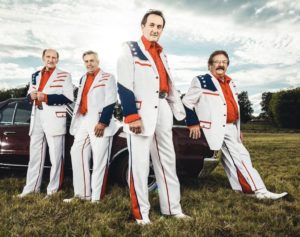 There are also special features for this season of passion and rejoicing. Justin Gilmore asks many of our favorite artists about their thoughts on the cross and the resurrection. Selena Day, Nathan Kistler and David Staton will also challenge you this month.
In honor of Opening Day of Major League Baseball, Stephanie Kelley talks to Seattle Mariner closer, Rob Callistro. Vonda Easley has her DJ Spotlight turned up this month and you will also find the SGNScoops Top 100 and Christian Country Top 40.
Publisher Rob Patz shares his Easter thoughts this month:
"Jesus has risen. Those are amazing words when you think of what He had to go through three days earlier. To be able to hear the words from Mary that Jesus had risen, what joy that must have brought to the disciples when they heard the news. But those same words should resonate within us as Christians just as much as it did with the disciples. How often do we take for granted the salvation that we have as Christians, to realize that Jesus not only died on the cross but three days later arose from a borrowed tomb?" For more, see link below to read the SGNScoops Magazine online.
All this and so much more in this month's issue of SGNScoops. If you don't understand why we make a big deal about Jesus, write me and I'll talk with you about Him.
lorraine@sgnscoops.com
. We love to hear from our readers. If you have any questions or suggestions, please write. Enjoy this month and celebrate Jesus!