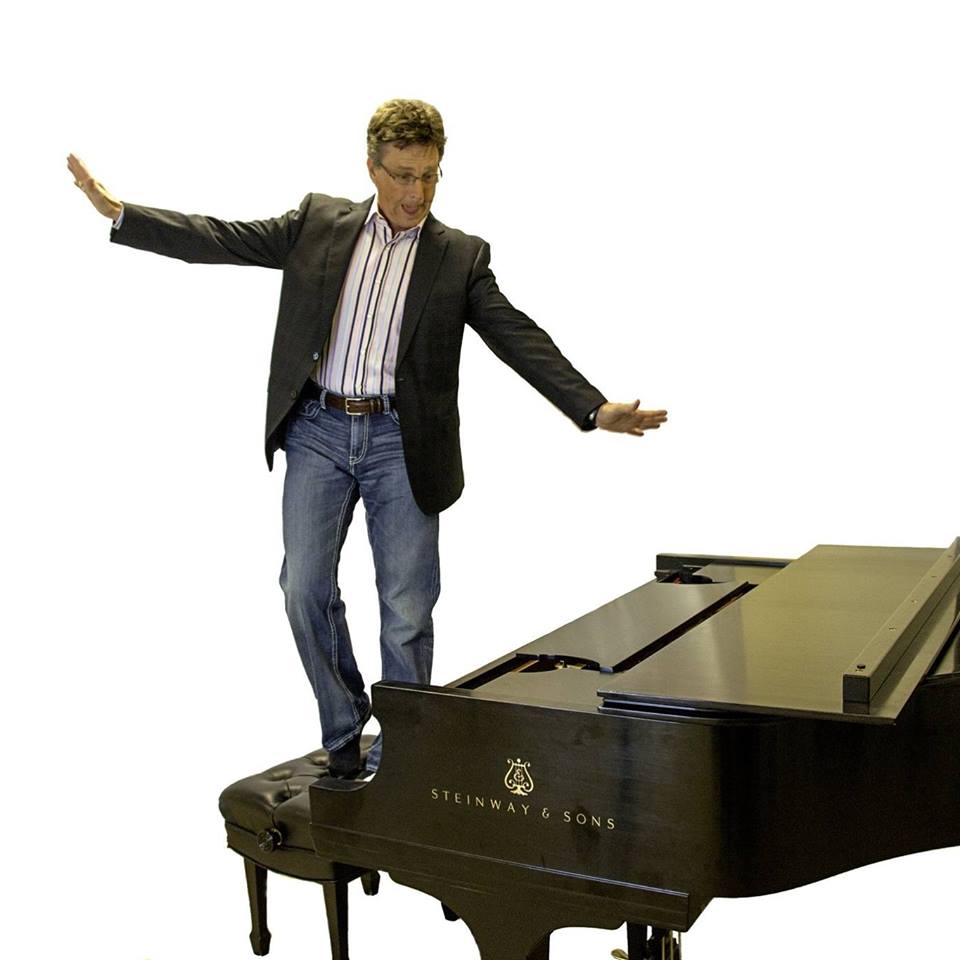 SMITHS GROVE, Ky. – (February 3, 2017) – GMA Hall of Fame inductee and multi-award winning pianist Jeff Stice is very excited to announce the release of his new line of sound tracks.
Entitled JEFF TRAX, these new accompaniment tracks will be released with vocal tracks in a high and low format as well as accompaniment tracks for performing pianists as well.
Jeff said, "I get asked all of the time if I will be making my soundtracks available for church pianists and piano players that play for groups. I've put a lot of time, care and cost into producing my piano accompaniment, and I want to share them with other pianists. They're so much fun to play with! I'll be offering the piano accompaniment for five different songs along with a demo of each on one disc.
The HI-LO vocal accompaniment will feature 10 classic hymns in two different keys for each on a single disc as well. This will enable the singer to be comfortable with singing the song in a key that is suitable for the individual. More information on JEFF TRAX will be available online.
If you would like to interview Jeff Stice contact AG Publicity.
You can learn more about Jeff Stice at his website.
Follow Jeff on FaceBook  or Twitter 
To book Jeff contact Beckie Simmons Agency at  beckie@bsaworld.com or call 615-595-7500.
####
About Jeff Stice
Jeff Stice , affectionately known as "Mr Piano Man" is having an incredible musical journey and has reached pinnacles of great success in The Gospel Music World.
During his twelve year span with Triumphant Quartet Jeff was honored to receive a number of awards and recognition. He was voted MUSICIAN OF THE YEAR in 2007 by the Southern Gospel Music Guild. He received THE FAVORITE MUSICIAN OF THE YEAR AWARD in 2009 and 2012 at The Southern Gospel Fanfare. In 2007 he was voted into THE EDMONSON COUNTY MUSIC HALL OF FAME in Brownsville, KY. In 2010 and 2011 he received GRAMMY and DOVE AWARD nominations. In 2014 Jeff  received an Absolutely Gospel Music Award (Ovation) for producing his last Triumphant project, and recently won a 2015 AGM Ovation for Musician of the Year.
For more Gospel music news click here.