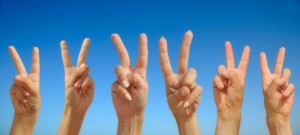 Be sure to look back to the earlier devotionals to catch up if you are a new addition. We're in Matthew chapter 5, studying the Beatitudes.
Seeing the crowds, he went up on the mountain, and when he sat down, his disciples came to him. And he opened his mouth and taught them, saying:
Blessed are the poor in spirit, for theirs is the kingdom of heaven.
Blessed are those who mourn, for they shall be comforted.
Blessed are the meek, for they shall inherit the earth.
Blessed are those who hunger and thirst for righteousness, for they shall be satisfied.
Blessed are the merciful, for they shall receive mercy.
Blessed are the pure in heart, for they shall see God.
Blessed are the peacemakers, for they shall be called sons of God.
Blessed are those who are persecuted for righteousness' sake, for theirs is the kingdom of heaven.
Blessed are you when others revile you and persecute you and utter all kinds of evil against you falsely on my account. Rejoice and be glad, for your reward is great in heaven, for so they persecuted the prophets who were before you.
Isn't it funny what the word "peacemaker" brings to mind? A Colt single action army handgun; the Convair B-36 bomber aircraft; an early name for the MX missile. How many wars in the history of the world have been fought for the purpose of making peace? We see attempts on all sides to make peace — peace between genders, peace between races, peace between countries, peace between religions, peace between political parties. In most cases, we could say with Jeremiah, "They have healed the wound of my people lightly, saying, 'Peace, peace,' when there is no peace" (Jeremiah8:11).
Martha and I started reading through the Bible together with the new year's beginning and of course reached Cain and Abel on day 2. That account is such an insight into the human condition after the Fall. Just a few short years after God made everything very good, man falls, and in the first pair of brothers — and some say they might have been twins because of the Bible's wording — in that first pair you find the first murderer and his first victim. Not much has changed in the intervening years. The world cries out for peace, peace! but there is no peace.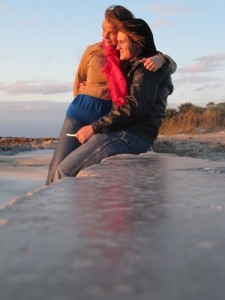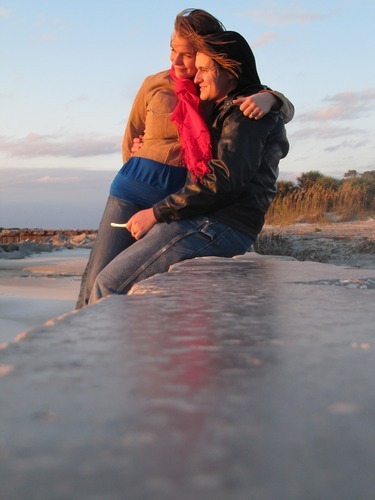 Something I used to read through without much attention in order to get to the good stuff is the "howdy" at the beginning of each epistle. Romans 1:7 — "Grace to you and peace from God our Father and the Lord Jesus Christ." All the letters to the churches contain this exact phrase or some rendition of it. Peace from God our Father and the Lord Jesus Christ. Peter says in Acts 10:36 that the good news is peace with God through Jesus Christ. He's not just talking about a feeling of tranquility within our souls. He's talking about an actual peace with God through Jesus Christ where once there was war.
Christ Jesus is our peace (Ephesians 2:14). There is no other source of peace. Christ accomplished peace, not by putting someone else on the cross, as a human solution would do, but by putting himself on the cross. He did not take up a weapon in his own hand to force peace upon a people violent by nature, but allowed them to take arms against him and murder him, that by his sacrifice, those who were violent could be made into peacemakers themselves. He is our peace.
The apple doesn't fall far from the tree and as God makes peace, so do His true children. Christ's ultimate goal, as should be ours, was to make possible a peace first between God and man, and then between man and man.
This is so perfectly illustrated in the life of the Apostle Paul, one of the very first persecutors of the church. A modern day equivalent would perhaps be a leader of ISIS — one who is radically, violently against Christianity and against Christ. When confronted with his sin, Paul repented and was transformed into a powerful preacher of the Gospel of peace. Listen to his words in 2 Corinthians 5:17-21:
Therefore, if anyone is in Christ, he is a new creation. The old has passed away; behold, the new has come. All this is from God, who through Christ reconciled us to himself and gave us the ministry of reconciliation; that is, in Christ God was reconciling the world to himself, not counting their trespasses against them, and entrusting to us the message of reconciliation. Therefore, we are ambassadors for Christ, God making his appeal through us. We implore you on behalf of Christ, be reconciled to God. For our sake he made him to be sin who knew no sin, so that in him we might become the righteousness of God. 
This is the business of being a peacemaker — calling others to surrender their flag of rebellion against the King of Heaven. Then, and only then, can they find find peace within their own souls and with mankind in general.
Peace out,
Miles & Martha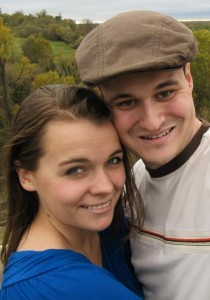 To find out more about Miles Pike ministries visit HERE