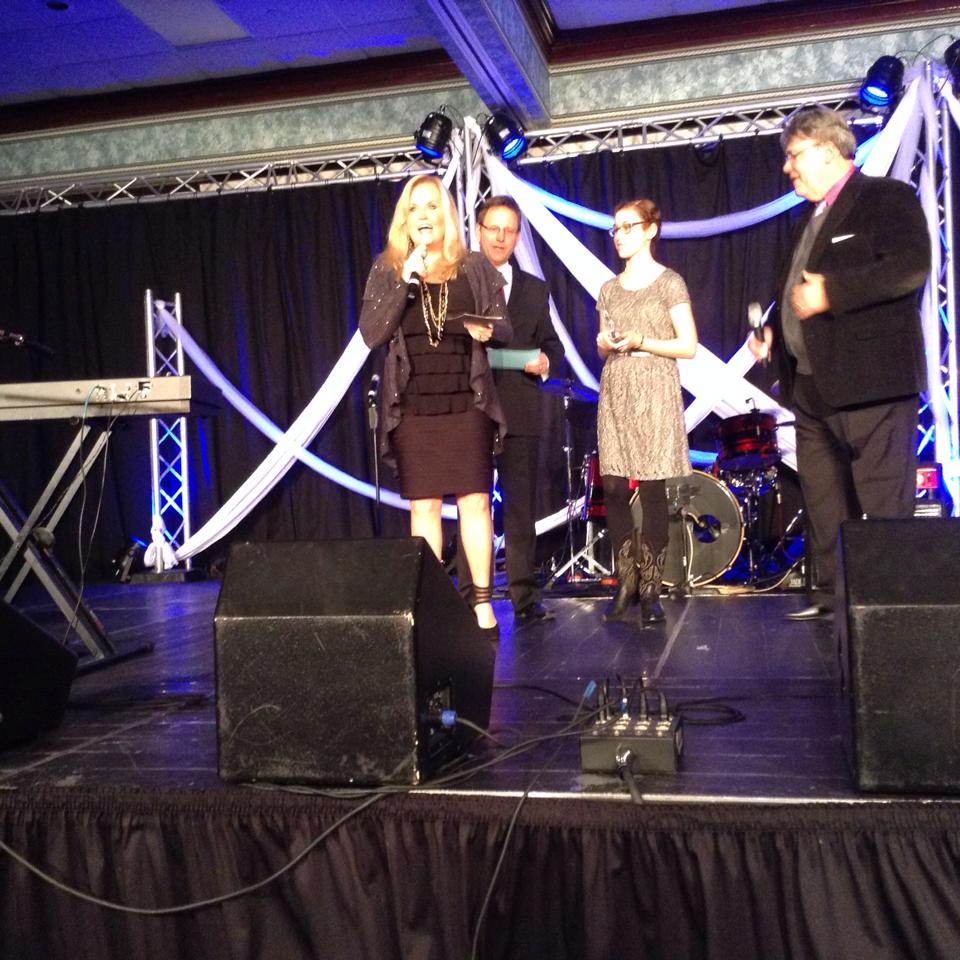 Have you voted yet in the 2015 Diamond Award nominations? If you haven't, we are following the Road to the 2015 Diamond Awards by letting you know the definition of each category.
The Female Artist of the Year must be a full-time female Southern Gospel artist recording as a soloist or with a group.
The 2015 Diamond Award Nominations are now open on the SGN Scoops website until March 31. Everyone is invited to the website to enter the Nominations area and list their top ten favorite picks for each Diamond Award category.
The 2014 winner of the Diamond Award Female Artist of the Year was a lady who graced the stage often at the Diamond Awards gala presentation event. Karen Peck Gooch is a singer, songwriter, actress and probably one of the most-loved ladies in Gospel music. Karen received the 2014 Female Artist of the Year Diamond Award with her usual grace and poise.
Be sure to vote for your favorite nominees today!
The list of nominees will be posted on the site and fans will then nominate their favorites from this list, with a maximum of five names nominated per award. In
this way, the field of nominees will be narrowed to ten, voted on by fans once more and then narrowed to five. This final list of five will then be voted on by fans to find the one winner for each award.
Make plans now to join us for the 2015 Diamond Awards during the Creekside Gospel Music Convention in Pigeon Forge, Tennessee from November 2nd through 5th, 2015. For more information visit www.creeksidegospelmusicconvention.com
2015 Diamond Awards Nominations can be found at http://www.sgnscoops.com/2015-diamond-awards/
The Diamond Awards are hosted by SGN Scoops digital magazine and Coastal Media Group.