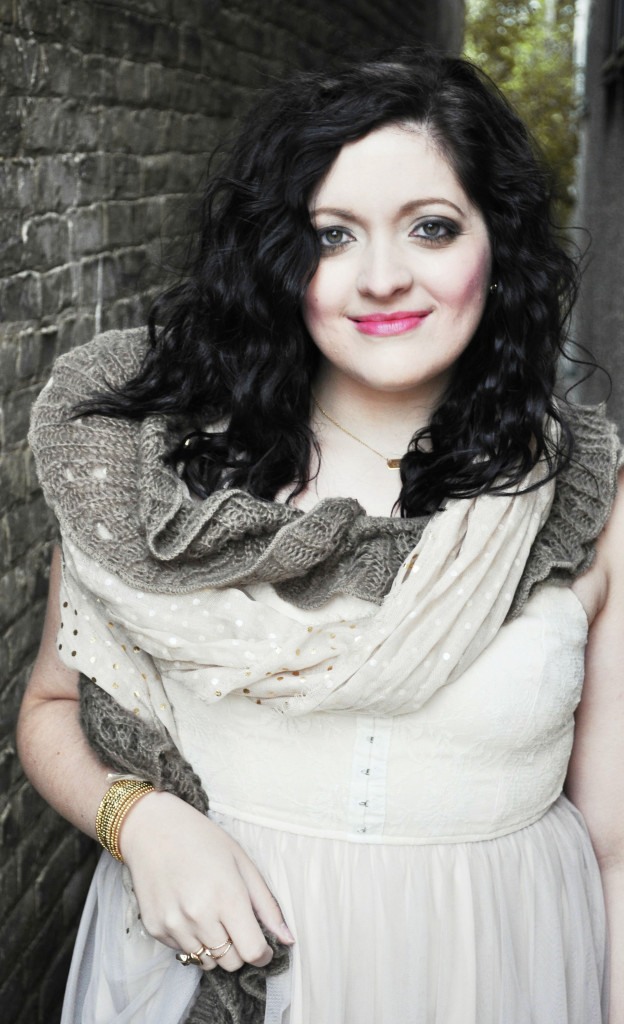 By Paige Givens
Natalie Cromwell has definitely grown up in a world filled with heart-stirring harmonies and memorable melodies. Her love of music comes from a rich heritage of family talent. However, with all of her love of singing, playing, and writing music, Natalie will be the first to tell you that when it comes to music, her main goal is to worship the One who gave her a song to sing in the first place. Part of her worship recently has involved much walking by faith instead of sight.
Growing up in Sioux Falls, South Dakota, Natalie and her sister played the piano from a very early age. They learned from their mother, who is a piano teacher. Natalie's mother is also a concert promoter, so her love of singing and writing music was greatly influenced by the Southern Gospel groups and concerts of her childhood. "I have pictures of me with Ernie Haase when I was six or seven years old! He's now like a brother to me."
At a very early age, she sang duets with her sister at church. "I was always a little nervous, but I also secretly loved the chance to thrive in an area I knew I could contribute in. When you're little, you don't always get to serve in the church or prove that you're able to contribute. But with music, I was always able to get involved and that's how I really learned how to be comfortable in front of audiences."
Natalie describes her music as eclectic, pulling from several genres like pop, country, and jazz, to create a sound that is uniquely her own. "I'm not quite sure what to call it, but I love being able to write and sing without having to worry about fitting into a certain style. I just write what the Lord is giving me, and it's turning out to be something really new and fresh!"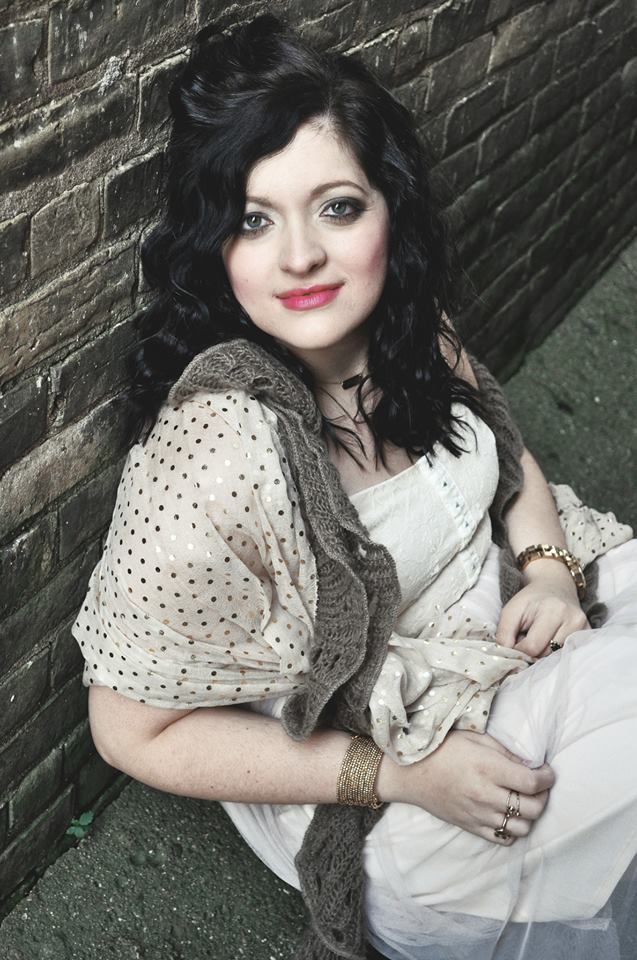 There have been many special events that have taken her ministry to its current point. Natalie says that some of the most poignant events involve other people. "Gordon Mote produced my first record, so we did a lot of singing together and a few different shows. He has been such a fantastic friend to me and we always have great musical moments when we're together. I think one of my favorite events yet was a little tour I did with my friends Doug Anderson and Wes Hampton. In the first half of the show, we would each do our own set, and then we would come back in the second half and do trios together! We took requests and it was a blast! On the worship end of things, I've had some pretty incredible moments as well. I had the opportunity to lead worship for Homecoming at my alma mater, University of Northwestern- St. Paul. It was such a sweet time of worship with thousands of students and faculty… hearing everyone's voices singing praises to the Lord is unlike anything else in the world!"
Natalie has, in fact, had lots of experience leading worship within the local church. She has recently finished her time as a worship leader at a very large church in Minneapolis, where she says she was in massive training for the point in her ministry now. From learning to lead, to being a shepherd, to refining her musical skills, she says she was always pushed to be better from the best musicians and leaders, and she has gleaned much from the experience.
The Lord knew where she was heading and He placed her on a certain path with certain people to equip her for her journey ahead. Natalie now travels to different churches to lead worship with their worship teams and volunteers. "God has given me a passion for worship, and I love being able to impart some of the knowledge and skills I've learned along the way to other groups who may not have the resources, but have the same heart for worship."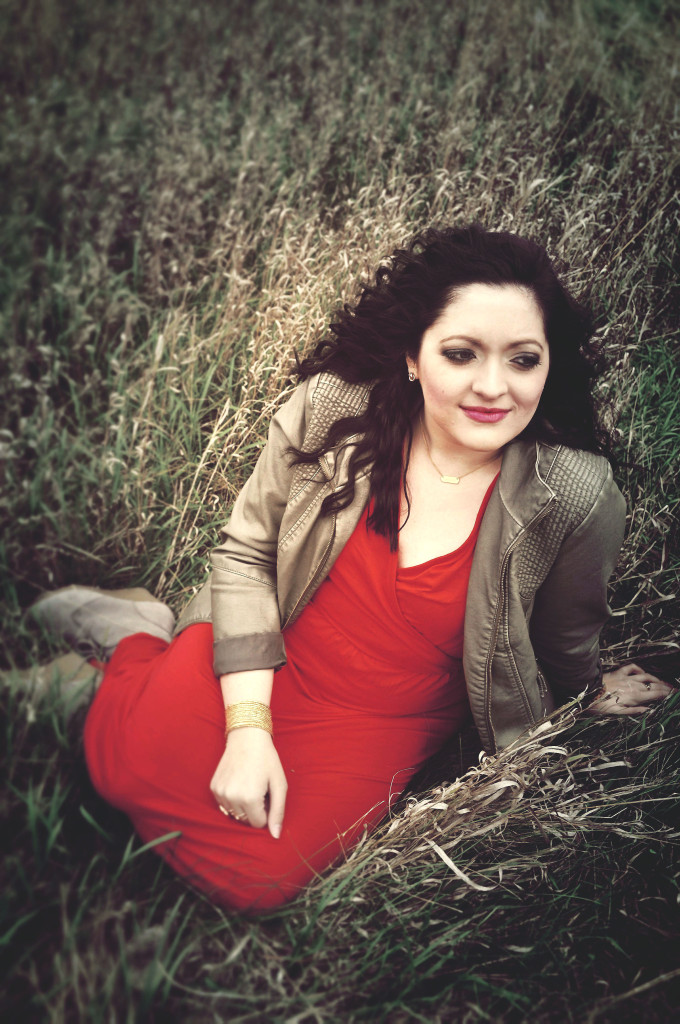 Along with her heart for worship, Natalie also has a heart for songwriting. "One of the first songs I wrote ended up being the title track of my first record, which also happened to chart a few months after it was released to radio. God certainly knows what He's doing, doesn't He? I showed up in Nashville to do my first record with Gordon Mote, and they asked me what song I wanted to do first. I didn't have a clue, so someone said 'Let's do 'The Reason.'' I was still getting settled in and meeting everyone, so I just said, 'Sure!' and didn't think about it. Then as we got closer to starting, I realized that I didn't have a song called 'The Reason!' Gordon ended up playing the demo for me that I had sent him, and sure enough, it was me singing a song that I had written in about 10 minutes and pushed to the side. I still to this day have no clue how he got that demo, but God was working! It ended up being our favorite tune on the project, and also the song that gave me the inspiration to really start taking writing seriously.
"My writing has been constantly morphing and maturing over the years. God has put so many people in my path who have mentored me and encouraged me. Reba Rambo-McGuire, Joel Lindsey, and Val Dacus have been the three people who have taken chances on me and have seriously invested in my life and in my writing. I have loved getting to learn from the best, but also create with them. I think I would have never become the writer who I am today (and who I'm still becoming) had it not been for some major steering in the right direction. I'm constantly amazed by the generosity of these people and the time they give to pour into me and believe in me!"
Natalie recently took a huge leap of faith from her job as a worship leader at a mega-church to full-time music ministry. Some would question this decision, but Natalie followed God's leading and has only felt peace in her surroundings. He has definitely shown His blessings on her following, and she is now getting ready to release a new project!
"My current project is called Up To Something. It's brand new… just released this month. It is definitely something I'm incredibly proud of because I had the chance to produce it! The feel of the album is more pop/CCM than the last one, but there's something for everyone. We have some tracks with a big orchestra, and some tracks that are piano driven. My favorite songs currently are 'Psalm 23' and 'Hold Me'. I'm excited about this project because it involves so many people from different areas of my life. Gordon Mote did most of the piano on this record again (he's my very favorite!), Marshall Hall (formerly of the GVB) joined me on one song, and my good friend Jasper Nephew (guitarist for Owl City) played on a lot of the songs. This collaboration of talent from different genres makes this record something completely unique and different. I can't wait for you all to hear it!"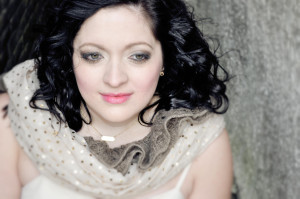 The past year has definitely been an exciting year for Natalie Cromwell and her future in the music ministry is looking so bright. Through all of the changes and growth, she is sticking to the truths that have brought her this far. "One of my favorite verses has always been 2 Corinthians 5:7. 'For I will walk by faith, even when I cannot see.' I know that the Lord has a great plan for my life, so all I'm trying to do is to say yes to God, even if it seems crazy to me. I know He's in control, and every major leap that I've made so far in my career has been completely worth it. He has proven Himself time and time again!"
To keep up with Natalie's upcoming adventures–like the one she's very excited about on June 28th with Doug Anderson and Michael English in Sioux Falls– go to her new website, www.nataliecromwell.com. You can also find her on social media (Facebook: Natalie Cromwell Music, Twitter: @natcrom, Instagram: @natcrom).
Photographs courtesy of Jadranka Isabel Photography.
By Paige Givens.
For more features by Paige Givens, read the latest edition of SGN Scoops magazine at http://www.sgnscoops.com/