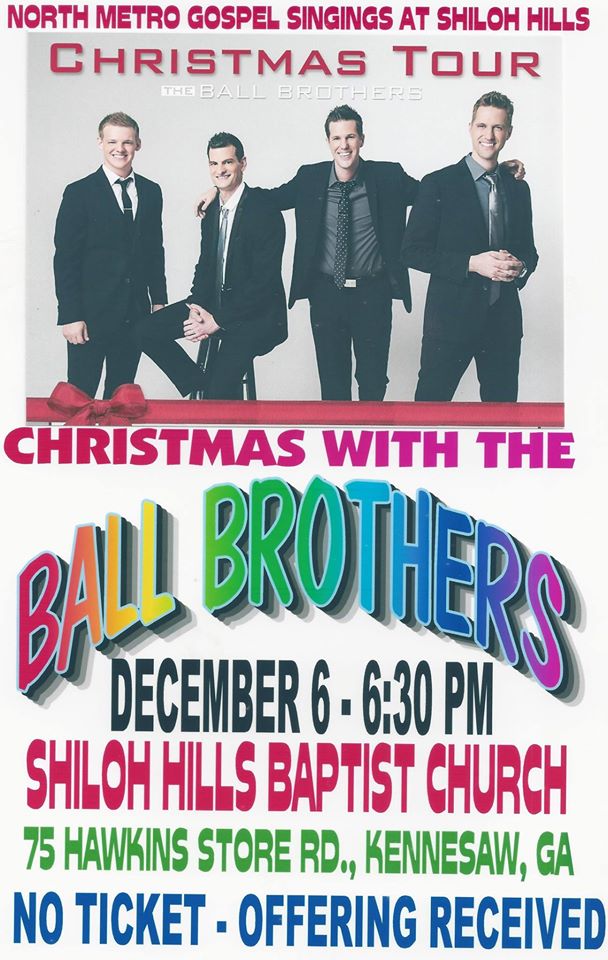 The popular Ball Brothers will be in concert this Saturday at Shiloh Hills Baptist Church, 75 Hawkins Store Road, Kennesaw, Georgia. Beginning at 6:30pm, this will be a Christmas concert with special lighting effects and fun for kids of all ages!
You will enjoy the Ball Brothers and the music of Christmas.
No tickets are required. An offering will be taken.