By Auke Bijlsma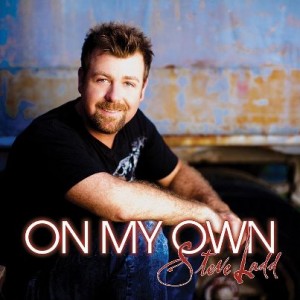 Steve Ladd has been on his own for almost four years now and has released two albums prior to this CD. I must be honest I haven't heard the first two. I heard Steve first with The Anchormen and later with Gold City singing the high part and he did a fine job back then. Now that I'm being honest, I also must confess that I buy almost no solo albums put out by any tenor singers. Don't get me wrong, I love tenor singers, but only or mostly in a quartet setting. The often thin and high-pitched vocals usually get on my nerves after a few tracks. There are few exceptions I enjoyed, for instance I love Jonathan Pierce's and David Phelps' solo recordings. There's a Larry Ford record I have that was produced by Michael Sykes, if I'm not mistaken. Oh and if Terry Franklin had made a solo record (sans Barbi) I would have bought it! And now I add Steve Ladd to that list. I know it is probably too short of a list for most, but hey, I'm picky. Either way, that's good company any day out of the week, Steve!
Steve Ladd has a quality to his voice that reminds me of singers like Dennis Deyoung of Styx, and that guy of The Sweet Comfort Band, can't think of his name right now, but it'll come to me later on. Steve has a high powerful voice, clear as bell, yet with a light raspy and vulnerable edge. This album was produced by Steve, along with Michael Sykes and Michael English. Both English and Sykes are vocally present on this album. Michael English's trademark background vocals (BGV) are more prominent than any other background vocalist on the album. To me that is a good thing, because I'm an English fan from the first time I heard him. Joyce Martin Sanders also sings back up on the album and she is amazing and versatile. Let me take you through the tracks one by one…
The first song on the album is entitled 'We Need Jesus,' written by John and Dino Elefante and Scott Springer. I knew this song from the 80's relic-rock band Petra, and this where my opinion about Steve having that rock band lead singer quality makes sense. When he sings the first verse, he keeps it light and breathy. Steve sounds like 17-year-old during that first verse, and I mean that in a good way as he sounds rather cute there. But when he breaks into the chorus singing 'The Lord is Our God, ' he sounds like one of the best rock singer I have ever heard (Jerry Martin being the best).
Bud Chambers who wrote over 7000 songs penned the next song. Funny thing is that once you mention that somebody wrote that many songs, folks only know one or two songs by that somebody. The song is "One More River To Cross." I always loved this song, ever since I heard it first on a Gaither tape. Then add Steve's vocal treatment and wonderful background singing by Michael English and Joyce Martin Sanders. The rhythm is good old stomping country-tinged rock-and-roll; they eliminate the usual swaying rhythm, and opt for a straight, almost mechanical pace, pumping the soul level to the max. Good stuff…man! Amazing BGV's; did I mention that already? Man! Do I love Michael English!
While we're at it, the next tune is also a gem. Why? Well it is a lovely simple tune, well written lyrically and musically. Most songs that share that rare sacred bond are emotionally/musically functional. Meaning that it gets the message swiftly to where it's supposed to be: straight to the heart! Steve opens again in that beautiful vulnerable tone, while an acoustic guitar is lightly present. An organ caresses the then still frail frame of the song, but the buildup continues. The second story of the melodic building is crafted by Candy Hemphill Christmas. Candy is the daughter of the author of 'Master of the Wind,' Joel Hemphill. She has such a wonderfully clear voice, a voice solid as a rock, and yet delicate as fine china. She is a perfect match with Steve, a match that is made through harmony when they sing together. Beautiful isn't word enough, divine comes closer; a Pentecostal would say 'anointed!' And when Michael Sykes adds a third part it hits you. This is God-given talent any which way you look at it. Candy Christmas is a wonderful singer, and a true representative of Christ's love. Check out her 'Bridge Ministry,' she deserves an extra star in her crown for that alone! So that's sweet singing by a sweet sister!
Next track already: well what can I say? It starts kind of corny. But then the chorus kicks in and wow! I love the counterparts Michael English sings around Steve. The next verse is amazing, and then that chorus again, more intense than the first, but not overdone. As for the harmonies – well, Eagles, look out. Song's title? Jesus Saves!
Steve Ladd's next pick for the album is 'Heaven,' a song that was on Michael English's first solo album. I must say that this song has never done it for me, but in this approach I kind of like it. There is much going on. Funny thing is that Michael's background singing makes this cut better than his own rendition. Well I can't explain, won't describe, or even attempt to do so. Buy the record already and see for yourself.
'We Shall See the King, When He Comes' is one of my favorite tracks on this CD. It's gritty, with again amazing soulful back-up singing. It's an old song, written by either John B.Vaughan or James D.Vaughan. The latter is the first man ever to put a Gospel Quartet on the road to sell shaped-note songbooks back in 1910. John B. was a composer/writer who taught at a school of music down in Waco Tx. John B. Vaughan according to Wikipedia wrote only two songs, and that's counting this one. So I like to think John B. wrote this one too. After all J.D. Vaughan wrote about six of them and built an empire selling printed music. So let John B. have this one. What a lovely, lovely song John!
When I read the title of this next song, I must admit that I hoped it to be another song, one with the exact same line. 'Not Guilty' is its title, and the song I hoped for was done by British gospel singer John Pantry. But it wasn't the song I hoped for, though it may seem to some that I had set myself up for a huge disappointment, and truth be told, I did. But how marvellous the surprise! What beautiful singing, wonderful lyrics and wonderfully tasteful musicianship by the players. Disappointed? No sir, not at all, pleasantly surprised!
Look out Bryan Duncan of the Sweet Comfort Band! Okay, there you go. See? I told you I would think of his name earlier on didn't I? The next song is Sweet Comfort in a dirty blues, and that's a thumbs up y'all; very believable – for white guys that is. It's been said that white men can't jump and that they can't sing the blues either. Well this is great, this is blues,  with a amazing B3 solo thrown in for good measure. And brother Steve can sing; I think by now we can safely establish that. The song is entitled: 'I Went Away To Pray.' Again the background vocalists are so great that yours truly, a wannabe singer, sat down and cried a little, after that I just went away and prayed 'Lord will You make me better or make them less good?' Great tune!
Now let me start the next song review with the song title first; I always forget to mention them early in my rants. The title is 'Breathe In, Breathe Out.' Now at least the title is out of the way, or is it? Stupid of me to confess maybe, but I don't understand the title; the words don't make sense to me. I won't say what part I don't get, but if you buy this amazing album, the unclear will be clear to you, or vice versa…or not at all. Spiritually I'm probably an infant, or a toddler at best.
The last cut is entitled 'Amazing.' This album is to me simply that, 'amazing'. It is amazing how Steve sings and how the pickers and singers made Steve even look better than he already is. I never liked the pairing of the words 'simply' and 'amazing'; to me there's nothing simple about grace, that's what makes it kind of amazing! The last song is absolutely amazing, talks about the most amazing fact of life itself, that there's Grace greater than all our sins. It's amazing, and that is what this song says: 'It's Amazing.'
Onto the business end of music now: what's the production-value of this album one might ask? The answer to that one is that it holds the highest production value of all and that is feeling! A lot of top-notch produced albums lack feeling.
Let me conclude with a quote by an unknown author that says: 'Music is what feelings sound like'.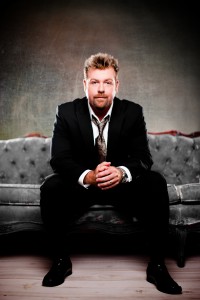 Album credits:
Produced by Michael Sykes, Michael English and Steve Ladd.
Players: Joel Key-acoustic, electric guitars
Jonathon Brown- Organ, piano
Duncan Mullins- bass, session leader
Garth Justice- drums, programming
Steve Allen- percussion
Alan Pancake- strings on Not Guilty, It's Amazing
Dustin Jenkins-strings on Heaven
Tracks recorded at Cabana Studio (Garth Justice engineer)
Vocals recorded at Square One Studio (Steve Allen engineer)
Background vocals: Michael English, Joyce Martin Sanders, Steve Ladd
Mixed by Pete Green
Mastered by Steve Allen
**********************************************************************
SGMRadio is happy to welcome Auke Bijlsma as Guest CD Reviewer to our website this month. Making his home in the Netherlands, Auke Bijlsma is a Gospel artist, blogger and philosopher. He is an avid record collector, sings with his group The Shaped Notes and is knowledgeable about all things to do with Gospel Music. You can connect with Auke here:
Website: http://vintage1966.wordpress.com/
Facebook:Â  https://www.facebook.com/auke.bijlsma.7
Email:Â Auke1966@gmail.com
********************************************************************************************************************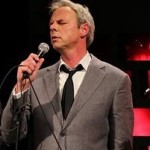 Meet Auke Bijlsma:Â 
Occupation: Head of Operations for major airline
Born: Sept 21st 1966
Married to Patty Springer for 12 years
Father of 4 (2 boys 2 girls)
Dog lover
Southern Gospel nut since late 70's
Love old trucks
Record collector
Religion: Christian
Favorite quotation 'Irony is the hygiene of the mind' (Oscar Wilde)
Overall music freak
Favorite singer: Michael English
Favorite group: Weatherford Quartet