Well here we go!! It is early in the morning here and I just had my second serving of  pollen. Yep, that's right, pollen. That stuff is flying around everywhere right now.
I sound like J D Sumner: "Have you ever prayed for something big or small?" Â That was my J D voice. I guess you would have to be here. :).
Hey, IÂ just went to see the new Iron Man 3 movie. Oh yeah. I loved it. But I was thinking of how, without the suit, Tony Stark is extremely vulnerable to attack. He would not be able to fight all the opponents that he has too. The suit gives him protection and it is also armed with some pretty awesome weaponry.
I started to think about in our daily spiritual battle the enemy mounts a constant attack on God's children. Ephesians 6 says for us to put on the whole armor of God. Just one piece missing and the enemy will hit that spot. Like Tony Stark (Iron Man), without his helmet he can not see the layout of the battle field. It enhances his vision and perspective of the fight through communication with the suit.
When we are in constant communication with God, the One who gives us all the components of the armor that allows us to see the oncoming attacks of the enemy, we can fight the good fight and defend ourselves.
So lets put on the whole armor. Wish it would work on pollen….
God Bless
Randy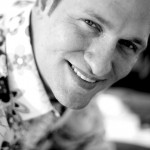 *********************************************************************************************************************************
SGMRadio is delighted to post guest blogs from Christian writers across the nation and across the world. Some of these writers are musicians, some are photographers, some are philosophers. We hope that you embrace each one as they give a part of themselves to our world.
For this blog, SGMRadio welcomes guest blogger Randy Miller, Gospel music artist who performs with his wife Sherri. Rand has challenged us to put on the whole armor of God today. We hope you take the time to consider his words and their application to your life. Please visit Randy's website today and don't forget to leave him a note to thank him for his contribution to SGMRadio and our world.
Website: http://www.randyandsherrimiller.com/
Facebook:Â  https://www.facebook.com/randy.miller.7186
For Booking contact: Miller Ministries 615 397 7462
**************************************************************************************************************
Randy Miller's Bio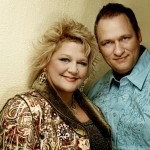 Randy Miller has been one of gospel music's sought after musicians. Starting out at the age of fourteen, he began playing music. Randy has traveled all over the 48 states, Alaska, every providence of Canada, Mexico and the Bahamas sharing God's message through song and speaking. He has been on every major stage in the U.S. including: The Grand ole Opry, Hollywood bowl, Georgia dome and numerous more. He has been the recipient of numerous awards including: Favorite musician, Top five comedians, Horizon Induvidual nominee, won numerous band awards with The Kingsmen Quartet who he traveled with for seven years. Randy has also been inducted into The Alabama music Hall of fame for lifetime achievements. His love for Music and God shows in every arena that he has been in. Randy now travels with his wife Sherri, speaking and singing all over North America.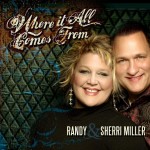 Randy and Sherri recently released their new album, Where It All Comes From. A mix of Southern, Country, Contemporary, Soul…just Randy and Sherri's own style! You'll enjoy the tunes on this one. For more information, visit their website at http://www.randyandsherrimiller.com/