What Kind of Dirt Are You?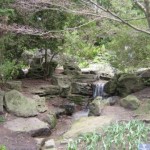 Matt 13:1-9 1Â On the same day Jesus went out of the house and sat by the sea. 2Â And great multitudes were gathered together to Him, so that He got into a boat and sat; and the whole multitude stood on the shore. 3Â Then He spoke many things to them in parables, saying: "Behold, a sower went out to sow. 4Â "And as he sowed, some seed fell by the wayside; and the birds came and devoured them. 5Â "Some fell on stony places, where they did not have much earth; and they immediately sprang up because they had no depth of earth. 6Â "But when the sun was up they were scorched, and because they had no root they withered away. 7Â "And some fell among thorns, and the thorns sprang up and choked them. 8Â "But others fell on good ground and yielded a crop: some a hundredfold, some sixty, some thirty. 9Â "He who has ears to hear, let him hear!"
Has there ever been an occasion when someone referred to you as being lower than dirt?  Well, if they did, that was a nasty thing to say (No pun intended) but that statement is virtually true of each of us.  Genesis 2:7 tells us that mankind was formed from the dust of the earth.  Yep, like it or not each of us are composed of dirt.  With that in mind, I'd like for us to conduct a soil test to see what kind of dirt you might be.
In to the text that prefaces this post, Jesus speaks of one who sows seed.  The seed spoken of is the gospel.  I'm going to assume that each one reading this as been blessed to hear a multitude of the gospel.  So the seed has been sown, there's no question about that.  The question remains… What kind of dirt has that seed landed upon?  You'll need to be honest with yourself as you read on.  Just what kind of dirt are you?
Hardened soil – Every Sunday as the word of God is preached in our churches it falls on the surface of hardened hearts.  Hearts that are masked by nice Sunday clothes, the right words to say and an expression that would fool the best of them!  As a matter of fact when one gets to this place in their lives, often they've even fooled themselves. This is such a scary place to arrive!  The word of God is good for everyone who would hear it but those with a heart that has hardened are not moved by it any longer.  When is the last time a word of truth challenged you to repent or long to grow closer to your Redeemer? 
Stony soil – The Hebrew writer became weary with those who had been saved for some time and should have been teaching yet found themselves still needing to be taught.  I believe that Jesus tells us here of one who has little depth when it comes to spiritual things.  The Bible says they sprang up immediately.  I see these as those who show up one day at church, join and become involved in everything overnight.  They seem genuine but at the first sign of struggle they're gone.  They've never gone deeper with the Lord.  Is this you?
Thorny soil – With this soil type I would ask one question… With whom are you keeping company?  How often we see these who leave the church having made an obvious decision in favor of the Lord and within a day their lives reflect no change at all!  WHY?  It's because as soon as they walk out the doors they expose themselves to the same old thorns to which they've exposed themselves up to that point.  It's imperative that you choose to surround yourself with those who share like beliefs and long to grow in the Lord.  Your old friends will choke that truth that longs to take root in your heart!
Fertile soil – I don't believe it's a coincidence that Christ waited till last to mention this type of soil.  Had we begun with this soil type, everybody would have quickly clung to it as for what represents them.  Maybe you've made it this far to see that you truly are fertile soil!  If so then praise God! This is the category where God desires for each one of His children to fall.  The implications are obvious that when the seed falls on good, rich, fertile soil that it's going to germinate and what that seed encapsulates is going to burst forth from the soil.  If you are indeed one who's life reflects that of fertile soil it will be no secret to those around you.  Fertile soil produces fruit.
Whatever your findings are, I pray that you will each strive to move toward fertile soil.  Allow the truth of the gospel to take root in you and therefore serve as a reflection of the One who has changed you forever!
Chris Allman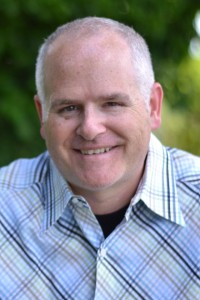 *********************************************************************
Throughout 2013, SGMRadio is posting guest blogs from Christian writers across the nation and across the world. Some of these writers are musicians, some are singers, some are philosophers. We hope that you embrace each one as they give a part of themselves to our world.
For this blog, SGMRadio hopes you will welcome with us, guest blogger Chris Allman of Greater Vision who challenges us to take a 'soil test'. We hope you take the time to read and consider Chris' words to you today. Please access Greater Vision's website and don't forget to leave Chris a note by email contact@greatervisionmusic.com and thank him for his contribution to SGMRadio and our world.
**********************************************************************************************************
Chris Allman's Bio
Chris began singing in front of people at the age of nine, when he stepped onto the platform at People's Church, in Burlington, North Carolina, to sing "Holy Is Thy Name". From that moment, his heart's desire was to sing Gospel Music to as many people as possible. In 1990, Chris had his first opportunity to sing professionally, when he became the original tenor for a newly-formed group called Greater Vision. Chris would remain with the group for five years, before launching out into a Solo Ministry for the next seven years.
In 2003, Chris became the Pastor of a new church plant in his hometown of Burlington, known as "The Church At Burlington", where he would serve as Pastor for the next eight years. Under Chris' pastorate, the church grew from the original 6 members to more than 250. In April of 2010, Chris left the pastorate to return to full-time Music Ministry, coming full-circle to rejoin the group he had left 15 years earlier.
Chris is one of Gospel Music's most talented Tenors, and he is also a prolific songwriter.
Chris is married to Kimberly Allman, and they have four children; Dustin, Jillian, Emory, and Jules, as well as a daughter-in-law, Dustin's wife, Amanda. Chris and Kimberly reside in Morristown, TN and are members of the First Baptist Church there.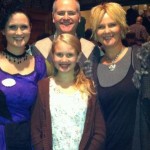 Chris Allman's biography courtesy of Greater Vision http://greatervisionmusic.com/chrisallman/
Visit Chris on Twitter @chris_allman
Facebook https://www.facebook.com/chris.allman.7946
Order your copy of Greater Vision's new recording, For All He's Done, available on http://greatervisionmusic.com/