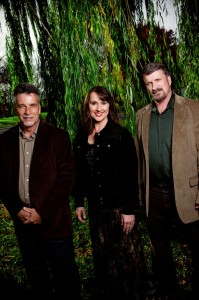 Southern Gospel is full of wonderful family groups, coming from generations steeped in a musical and spiritual heritage. The Parish Family is no exception. This country-styled mixed trio of two brothers and a sister-in-law sprang from patriarch Rev. B. H. Parish, a Freewill Baptist preacher who encouraged his children to sing and learn to play various instruments. Through personal health issues and the passing of family members, Ronnie, Kesha and Mark Parish have seen their faith strengthened and their ministry blossom.
The Parish Family, based in Bainbridge, Georgia, are each gifted musicians and vocalists, as well as songwriters. They write most of the music they perform and have been privileged to see their audience and radio stations embrace their sound. In the last two years, the trio has had three national number-one singles on Christian Country Charts. They've also appeared on the Brush Arbor Jubilee, Great American Gospel and SoundStage television productions.
Kesha Parish, wife of Ronnie recently shared some insights into their ministry with SGM Radio.
SGM Radio: How did your group begin? How long have you been singing with the present line-up?
Kesha Parish:  The Parish Family originated over 50 years ago with Ronnie and Mark's father, who was a minister. There were six siblings and a mother and father who were all equally talented musicians, singers, and songwriters. The group was re-formed in 1999 with its present members.
SGM Radio: What is your favorite thing about each person in the group?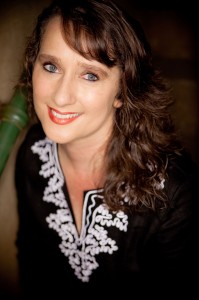 Kesha Parish:  Well, as far as my favorite things about each member, I love Ronnie and Mark both. Ronnie is my husband so I'm in love with him and I truly respect his songwriting capabilities and his beautiful voice. We have stood side by side for 23 years singing and we instinctively know just how the other person is going to phrase a word in a song. He is such a wonderful blessing in my life.
Mark, my brother-in-law, is one fantastic singer and musician! I love the blend of that family harmony between them. I grew up in a large family of singers as well, and it just feels like home to me to sing with them. Mark can make folks sit up and listen when he sings. They are just awesome folks with awesome talent and I am very blessed of God to be a part of their family. I thank God for placing me in the path of The Parish Family.
SGM Radio: What is the title of your most recent recording? Where did you record?
Kesha Parish:Â  Our latest project is called Back on the Wheel, which consists of eight original Parish Family songs. We recorded it partially in Nashville and Gallatin, Tennessee, with Homeland Entertainment Group producer, Mark Carman and vocal producer, Scott Godsey.
SGM Radio: What is your most favorite song? 
Kesha Parish:Â  Anything spirit-filled is my favorite song. Whatever it is, it has to stir my soul or I don't care to listen to it or sing it!
SGM Radio:Â  Do you have a local church that you attend? Are you involved in anyway?
Kesha Parish:  When we are not traveling, we do have a church family at Donalsonville Church of God in Donalsonville, Georgia and we stay as active as we can be around our singing schedule. We have a great Pastor, Kip Boswell, who understands our calling as well.
SGM Radio: What is the most entertaining moment in your career? Your most challenging moment?

Kesha Parish:Â  The most enjoyable and fulfilling part of what we do is having souls being drawn to an altar of prayer by the Holy Spirit.
The most challenging moments of what we do for the Lord are when we have to jump the hurdles that the devil attempts to throw down in the way of God's plan.
SGM Radio: Christians have a lot to be thankful for as they serve the Lord. What are you most thankful for in your life? 

Kesha Parish:  There are so many things that I am thankful for and I do not take any of them for granted, but the plan of Salvation is what I'm most thankful for in all of our lives! That is something that cannot be bought with worldly treasures, borrowed, or stolen and it is by far, the MOST valuable, at least it is to me! 
Kesha adds: "Thank you so much for the opportunity to share with your readers. We sincerely appreciate the DJs, listeners, promoters, and prayer warriors that support us in what God gave us to share. Thank you!"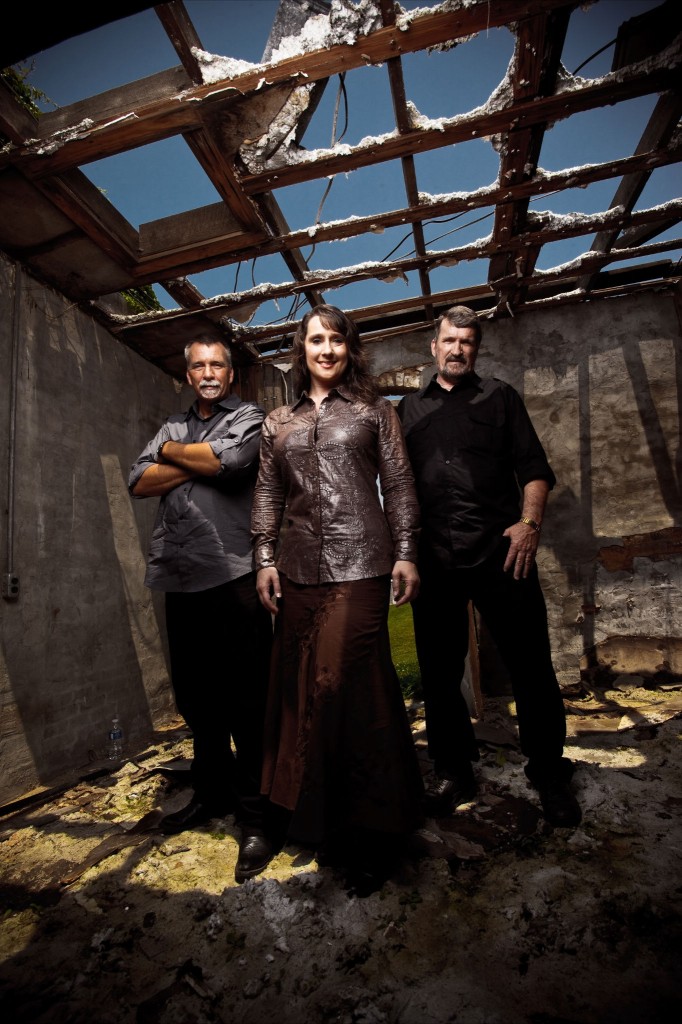 You can stay in contact with The Parish Family at www.theparishfamilymusic.com
or on Facebook @ The Parish Family Music http://www.facebook.com/pages/The-Parish-Family-Music/216689858546?ref=ts&sk=nf