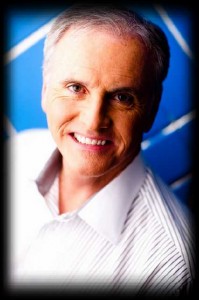 I am proud to be a contributor for SGMradio.com. I hope you find what I have to share enlightening, helpful, and maybe cause a chuckle or two. I hope to bring a plethora of ideas to the table. Sometimes I'll write in regard to the music and sometimes not. In a nutshell, this thing is gonna be all over the place!
I sing with the Triumphant Quartet and we started in 2003. Our group spent the first 5 years singing in a theatre in Pigeon Forge, TN. Some have inquired about how and why we left the comforts of a theatre. Believe me, the thought of getting off at noon each day and not coming back until the next day was incredible.
When we started with Louise Mandrell, those were memorable years. We followed her lead and really got involved in our community through various endeavors. When she retired and we began our time with "The Miracle Theatre", there was something missing in the everyday operations that really put a damper on what we were trying to accomplish. We felt like a car spinning its wheels. Triumphant had received offers, to potentially join other theatres in the area. We were humbled by the efforts of local businesses who wanted us to remain in the community with our music.
Around the middle of 2007, we began to pray and seek direction on what to do. All of us loved the stable salary and staying home on a regular basis. As we prayed for God to expand the borders of our ministry, doors locally began to close. The closings were not because of discord or animosity. Simply, God had other things in store for our group. We were to leave theatre life. We began our journey, traveling extensively in 2008. Wow! Did He ever open the floodgates of blessings!! He continues today. We are in our 9th year as Triumphant, and God has allowed me to see and do more things in the last 2 years, than has happened in the last 26 years, of my personal career. Thank you Lord!
Triumphant is proud of our friends. There are those who followed us in the beginning. We do not and WILL NOT forget you. There are those who have become new friends to our ministry. We look forward to building that relationship with you, as well.
Til next month!
To keep up with neat things regarding our group go to www.triumphantquartet.com.